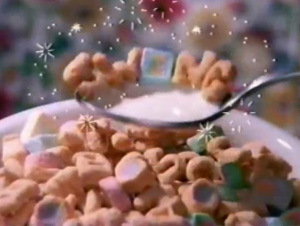 Good morning! And speaking of mornings, will this morning show gossip ever end?
No, but really, could Anderson Cooper replace Matt Lauer? Maybe. Let's see how long we can stretch out this speculation, Brian Stelter certainly is. And over at CNN, Jeff Zucker announced that CNN congressional correspondent Kate Bolduan will co-host CNN new morning show Chris Cuomo, who left ABC for CNN in January, Mr. Stelter also reports.
Meanwhile, looks like Al Jazeera can count current Current TV staffers in with the scores of job applications they received since they announced that they are hiring. Al Jazeera finally ended the "radio silence" with Current TV staffers following their purchase of the network in early January and informed worried staffers that they are "allowed" to reapply for their jobs, reports The Daily News. Many Current staffers are now sending resumes out elsewhere. Is Al Jazeera still hiring?
Hearst CEO Frank A. Bennack Jr.  is stepping down after nearly 30 years. Former newspaperman and current COO Steven R. Swartz will succeed Mr. Bennack, the Times reports.
Newspaper paywalls are rising all over the place as newspapers fight back against the notion that news is free, but there is still free information all over the Internet. Felix Salmon makes some predictions.
Time magazine unveiled their cover story "How Gay Marriage Already Won" and released two separate covers "each featuring an intimate portrait of a committed gay couple: one male, one female," as the press release said. But it seems that all anybody is focusing on the haters in the Time office. In Rick Stengel's editor's letter,  he wrote that there was a debate in the Time office: some staffers thought the covers were "sensationalist and too in-your-face" while others thought "the images were beautiful and symbolized the love that is at the heart of the idea of marriage." Mr. Stengel agreed with the latter and hopes you are totally cool with it, too.