Morning News Digest: Wednesday, March 13, 2013
By Matthew Arco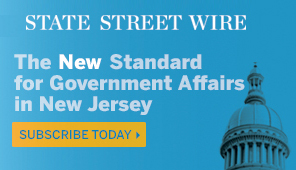 FDU Poll: Booker dominates 2014 U.S. Senate field
This morning's Fairleigh Dickinson University's PublicMind shows Newark Mayor Cory Booker by far the favored candidate to win the Democratic nomination among registered Democrats.
Up from 42% in a January poll, fully half say they want to see Booker succeed retiring U.S. Sen. Frank Lautenberg (D-NJ), with Congressmen Rush Holt (D-12) and Frank Pallone (D-6) lagging far behind at 7 and 4 percent respectively. (Pizarro/PolitickerNJ)
http://www.politickernj.com/63929/fdu-poll-booker-dominates-2014-us-senate-field
Veteran insider sees tight races down south, but tighter than expected contest for Christie
The insider's voice came finally through the phone line bearing the grind of years and gravitas, and a precision of language that arrives to those who prize book learning as much as what they derive from the streets.
"Don't use my name," he told PolitickerNJ.com.

Two weeks ago, a contact who has long known the insider recommended that PNJ call him to discuss the gubernatorial election and the potential for the popular Gov. Chris Christie's coattails to lift Republican challengers in key legislative races. The contact said he felt tremors in the Democratic caucuses among those with enough institutional knowledge to remember the 1991 elections, when Republicans regained control of both houses of the legislature for the first time in 20 years. (Pizarro/PolitickerNJ)
http://www.politickernj.com/63927/veteran-insider-sees-tight-races-down-south-tighter-expected-contest-christie
Oliver responds to Christie Paterson town hall, says lawmakers welcome compromise
Assembly Speaker Sheila Oliver, (D-34), shot back at the governor Tuesday after he accused the top Assembly lawmaker of blocking the state's attempts at improving urban schools.
The speaker issued a statement following Gov. Chris Christie's Paterson town hall, in which Christie blamed Oliver for blocking a school voucher bill from hitting the floor of the General Assembly. Christie told Paterson residents that students were being robbed of a future and argued school competition would spur change in failing schools. (Arco/PolitickerNJ)
http://www.politickernj.com/63925/oliver-responds-christie-paterson-town-hall-says-lawmakers-welcome-compromise
Sumter not offended by Christie in her Church, praises chance for GOP gov to 'find the Lord'
Present for Gov. Chris Christie's town hall in Paterson this afternoon, St. Luke's Church congregant Assemblywoman Shavonda Sumter (D-35) denied she was irritated at Christie for treading in her spiritual wheelhouse.
Quite the contrary, in fact.
"I never mind any person coming to church because I always believe they can find the Lord," Sumter said. (Pizarro/PolitickerNJ)
http://www.politickernj.com/63910/sumter-not-offended-christie-her-church-praises-chance-gop-governor-find-lord
Urban legislators blocking attempt to improve schools, Christie says
PATERSON – Gov. Chris Christie told Paterson residents that failing public schools and lawmakers unwilling to enact change in the state's education system are robbing New Jersey's urban students of a future.
Garnering applause as well as sharp criticism from at least one town hall resident who shouted at Christie to "fix our public schools," the governor told residents the very lawmakers who represent urban districts are the ones harming their constituents. (Arco/PolitickerNJ)
http://www.politickernj.com/63909/urban-legislators-blocking-attempt-improve-schools-christie-says
Christie unveils billion-dollar Sandy recovery plan
TRENTON — The first batch of congressionally-approved federal assistance for Sandy victims will directly help 20,000 homeowners, 5,000 renters and 10,000 business owners, according to a plan released by the Christie administration this afternoon.
Half of the $1.83 billion (with a 'b') is directed to low and moderate income households, as per federal guidelines. But thanks to a waiver issued by the Obama administration, $25 million that would normally be earmarked for housing and businesses may be redirected to a tourism marketing campaign to let Americans know the Jersey Shore is still open. (Katz/The Inquirer)
http://www.philly.com/philly/blogs/christie_chronicles/Christie-unveils-billion-dollar-Sandy-recovery-plan.html
Three candidates unite in bid for office in Parsippany
In mid-January, Paul Carifi Jr. announced his plan to run for mayor of Parsippany. Shortly afterward, Council candidates Robert Peluso and Dr. Louis Valori made their bids for public office known. Recently the three candidates announced that they will run on a combined ticket for municipal office in Parsippany.
"Now, more than ever, we need leaders in government who will listen to each individual taxpayer and collectively provide responsive and responsible government with a plan," Carifi said about the merger. "It was no surprise that several community leaders launched their campaigns to serve Parsippany in protecting the quality of life for its taxpayers while controlling taxes and promoting economic development." (The Record)
http://www.northjersey.com/news/197716081_Three_candidates_unite_in_bid_for_office_in_Parsippany.html
Poll: Two-thirds approve of Christie's performance, Medicaid expansion
Governor Christie's approval rating remains sky-high, according to a new poll, and most New Jerseyans approve of his recent decision to expand the state's Medicaid program.
Sixty-six percent of voters approve of the job Christie is doing as governor, the Fairleigh Dickinson University PublicMind survey found. The last FDU poll, in January, put his approval rating at 73 percent. Both polls had a margin of error of 3.7 percentage points, so it is unclear if voter approval of Christie has actually changed. The latest poll found 20 percent of voters disapprove of Christie's performance. (Linhorst/The Record)
http://www.northjersey.com/news/politics/Poll_Two-thirds_approve_of_Christies_performance_Medicaid_expansion.html
Praise and criticism for Christie's health budget
Gov. Chris Christie's decision to accept billions of dollars in federal aid to expand the Medicaid program earned him wide praise today as the Assembly Budget Committee began tackling the governor's proposed spending plan.
But that doesn't mean everyone was happy with the governor. (Livio/Star-Ledger)
http://www.nj.com/politics/index.ssf/2013/03/post_25.html#incart_river
Ocean County's Republicans back Christie for governor – and president
Gov. Chris Christie addressed the Ocean County Republican convention Monday night and told the party faithful that he wanted them to deliver a 100,000-vote victory margin for him this November.
Four years ago, Monmouth and Ocean counties delivered more votes for Christie than Hudson and Essex counties did for then-Gov. Jon S. Corzine. Ocean County alone delivered more than a 70,000-vote victory margin for Christie, more than any other Republican candidate for office in the history of the county with the exception of Ronald Reagan in 1984, who won with more than 80,000 votes over his Democratic rival in his re-election bid that year, said Ocean County Republican Chairman George R. Gilmore. (Larsen/APP)
http://www.app.com/article/20130312/NJNEWS10/303120024/Ocean-County-s-Republicans-back-Christie-governor-president
CPAC muddle mirrors GOP mess
It's not hard to make fun of CPAC. From the presence of Donald Trump to a meaningless straw poll to a cavalcade of fringe-dwelling book merchants, the event has become more carnival than conservative salon.
What is more notable about this year's rendition of the annual confab, which begins outside Washington on Thursday, is not the easy caricature but how thoroughly CPAC reflects the state of the Republican Party four months after yet another humbling presidential defeat. It is a muddle, but a muddle with meaning. (POLITICO)
http://www.politico.com/story/2013/03/cpac-muddle-mirrors-gop-mess-88793.html
N.J. Transit train conductor indicted for allegedly distributing child pornography
An N.J. Transit train conductor was indicted today on charges that he distributed child pornography on the Internet, including videos showing sexual assaults of young children, state authorities said.
From June 28, 2011 to Sept. 29, 2011, Terrell McSeed, 28, of Belleville, allegedly used file-sharing programs to make multiple files available for other users to download, the state Attorney General's Office said in a news release. (Baxter/Star-Ledger)
http://www.nj.com/politics/index.ssf/2013/03/nj_transit_train_conductor_ind.html#incart_river
Campaign Targets Hospital Takeovers by For-Profit Companies
The trend of New Jersey hospitals converting to for-profit status is under attack from labor unions and healthcare-access advocates, who are urging the state to step up scrutiny of hospital sales.
Several labor and advocacy groups announced a campaign yesterday calling on the state to increase and enforce its regulation of hospital conversions with an eye on Prime Healthcare's proposed purchases of St. Mary's Hospital in Passaic and Saint Michael's Medical Center in Newark. (Kitchenman/NJSportlight)
http://www.njspotlight.com/stories/13/03/12/campaign-targets-hospital-takeovers-by-for-profit-companies/
Spotlight Interview: Former Gov. Thomas Kean Talks Education
Former Gov. Thomas Kean Sr. has never really left the education conversation in New Jersey – he just maybe stepped back a little.
Since leaving office more than two decades ago, the man who enacted the state's first salary minimum for teachers and created the Education Opportunity Fund for college students has obviously kept himself busy in other fields like health and homeland security. (Mooney/NJSpotlight)
http://www.njspotlight.com/stories/13/03/12/spotlight-interview-former-gov-thomas-kean-talks-education/
PSE&G, AARP Trade Harsh Words Over Plan to Upgrade Grid
Count the state chapter of AARP among those questioning the plan by Public Service Electric & Gas to spend close to $4 billion to modernize its electric power grid in the wake of Hurricane Sandy.
In an unusual tiff between a PSE&G executive and the president of the AARP chapter in New Jersey, the two organizations traded exchanges this week accusing each other of misrepresenting aspects of the utility's proposal to invest in $3.9 billion over 10 years to make its infrastructure more resilient in the wake of extreme weather. (Johnson/NJSpotlight)
http://www.njspotlight.com/stories/13/03/12/pse-g-aarp-trade-harsh-words-over-plan-to-upgrade-grid/
From the Back Room
Lewitinn announces Senate candidacy in LD37
Social media entrepreneur Lawrence Lewitinn has announced he will run on the Republican ticket for Senate in LD37.
Lewitinn, a commodities trader and founder of Socialsting, will face Democratic state Sen. and Senate Majority Leader Loretta Weinberg. (Isherwood/PolitickerNJ)
http://www.politickernj.com/back_room/lewitinn-announces-senate-candidacy-ld37
Opinion
Column: Christie tour seeking to blunt criticism
In a little more than one breathless week, Gov. Chris Christie has traveled to three counties to trumpet government programs that aid the state's "most vulnerable citizens."
Spending for health care, aid and housing for the developmentally disabled, and family support were front and center during the Republican governor's visits to Robbinsville, Jersey City and North Brunswick. In addition, he used a town hall meeting in Paterson to detail progress on an education initiative to benefit young students in the city. (Schoonejongen/APP)
http://www.app.com/article/20130313/NJCOLUMNIST25/303130013/Column-Christie-tour-seeking-blunt-criticism?nclick_check=1
Editorial: Online job search requirement for N.J. unemployment benefits is unfair burden
A while back, New Jersey offered job seekers a carrot in the form a website consolidating search tools, job-related news and employment opportunities. The state Department of Labor and Workforce Development site helps connect employers and the unemployed efficiently and effectively. (Times of Trenton)
http://www.nj.com/times-opinion/index.ssf/2013/03/editorial_online_job_search_re.html