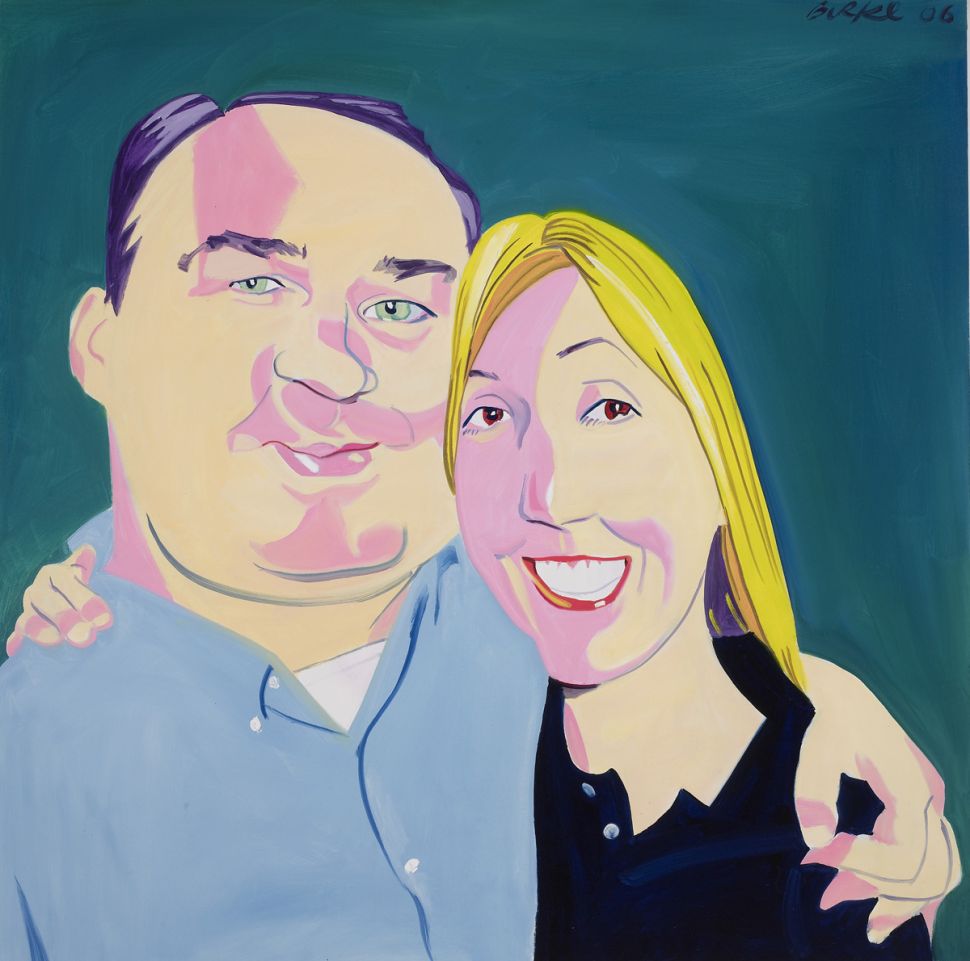 1987-1989
The Observer is born. I was still in college. In the summer I interned at CV (Career Vision) magazine, which was started by my then-stepfather, Shelby Bryan, and Marian Salzman, the editor in chief. I fact-checked and interviewed Frank Zappa and Mary Stuart Masterson. Also did some caddying and drinking. No interaction with The New York Observer.
1990
I first heard about The New York Observer. "It's really good, everyone's reading it," my mother said. I picked up a copy, saw the photo on the cover (a snow-covered tree by the Central Park bandshell?) and thought, "Nah, not for me," not realizing that inside were great columns by the likes of Michael Thomas, Sidney Zion, Robin Pogrebin, Joe Conason, Terry Golway, Charles Bagli and Richard Brookhiser.
1991
While thumbing through a New York magazine in a doctor's office, I stumbled upon an article about The Observer's owner, Arthur Carter, who had just hired a new editor, Graydon Carter. "Hmmm," I thought, "interesting."
It was February, and I was an assistant editor at Avenue, a society magazine. After being put on probation for insubordination and leaving $400,000 worth of goodies unattended in the hallway, I started filling in for the receptionist during her lunch breaks. That's when I started reading The New York Observer. The paper looked different. Better. One day I was utterly engrossed in a profile of Charlie Rose by Elissa Schappell when Avenue's managing editor walked by and said, "Good paper!" He fired me four months later.
1993
Still unemployed. In March, Joanne Corson, a good friend from Kansas University who was working in production at The Observer, told managing editor Lauren Ramsby that she knew a guy who loved the paper. Editor in chief Susan Morrison interviewed me. I said I'd seen her on Charlie Rose, loved Spy magazine and fact-checking. I showed her my Q&As with William Burroughs and Tom Wolfe. Ms. Morrison has said she doesn't remember hiring me. But she did.
I barely said a word the first three weeks. Hid behind my glasses. Was nervous, terrified at being around so many brainiacs, all Harvard grads crammed in a tight space on the fourth floor of a townhouse. I just knew they were going to out me as a creepy weirdo,
in over his head, not Observer material, and then show me the door. They kept looking at me like, "Who is this guy? What's he doing here? Who hired him?"
On a Tuesday afternoon, media columnist Jim Windolf was on a tight deadline and taking a quick cig break on the roof. "Oh hey, George," he said, then returned to whatever he was reading. It was the first time anyone there had said my name.
I discovered a way to be useful and ingratiate myself: fetch coffee at Bodum and milkshakes at Viand on Madison Avenue. I'd go around the office and take as many as 15 very specific orders and often foot the bill. Then sit alone on the staircase and eat a cheeseburger.
A month into the internship, I got a juicy tip from my then-stepfather, and Peter Stevenson wrote it up in the Transom column. Suddenly I was legit-ish and maybe worth the $50 a week after all.
I covered community board meetings all over the city. Parks Commissioner Henry Stern was a quote machine. "We should not be overwhelmed with this utopian, bucolic fantasy that the East River is the Mississippi, with Huck Finn and Tom Sawyer rafting by," he told me at Board 8's May 19 meeting.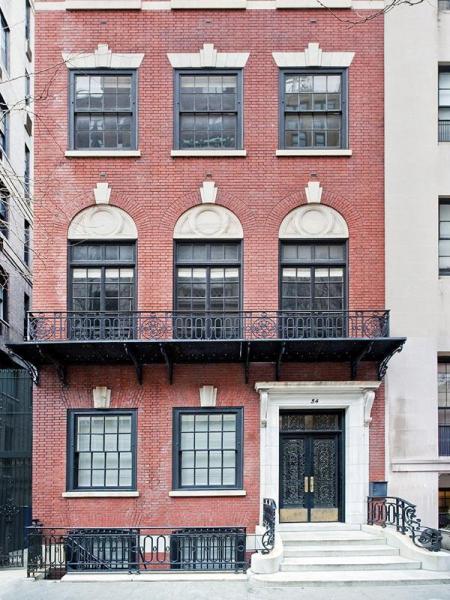 At another in Washington Heights, I took notes as Board 12 chair Maria Luna, ignoring protests, told a tragic Fourth of July story about a neighborhood cat that was placed in a mailbox with various explosives. At yet another, I asked an old man to step outside and fight me. Don't recall why. Do recall telling a fellow intern about it (Warren St. John? Tom Hudson? Rob Speyer? Dan Cogan?), and the legend spread.
But it worked to my advantage, because everyone realized there was a nut on the premises who could provide some laughs.
John Homans was my first editor. Once he and some other higher-ups were going out, and he told me to "hold the fort." That felt really good. I was part of the team. Mr. Homans saw some potential in me. He was impressed by my prediction that Beavis and Butt-head would be a huge phenomenon. "But what are you going to DO, George?" he kept saying, meaning with my life. He was trying to light a fire under my ass.
I took the work seriously, did some beyond-the-call-of-duty research for staff writers like Rich Cohen and Mark Lasswell, who had me make calls for his editorial blasting Rollerbladers in Central Park ("sorry, 'inline skaters,'" he wrote).
Mostly I fact-checked. Candace Bushnell's first article in The Observer? I checked that. I used to call Taki on his yacht or in Gstaad. "Come over for a drink sometime," he said. (Years later, he admired my fiancée at Swifty's.) I learned from the great Terry Golway what "Foggy Bottom" meant. I was there when Frank DiGiacomo showed up on his first day on the job after being hired away from Page Six. His Rolodex was the size of a gun safe, and when he wasn't there, it was always locked. Moira Hodgson's restaurant reviews, Andrew Sarris, Hilton Kramer, Robin Pobregin, Tony Hendra, Anne Roiphe, Ralph Gardner's Crime Blotter.
When one regular contributor was suspected of taking some liberties with a quote, Mr. Homans ordered me to give him a hard time. "Look, I believe you, but just play me the tape," I told the young reporter.
"I swear, it got busted—I mean I taped over it!"
I invented a dance that would make my co-workers laugh, and was thrilled to be christened "Clownboy"—a nickname meant acceptance—and rewarded for my buffoonery: "Hey Clownboy! Do the clown dance!"
And I would. Why? Because I was in love with The Observer. I'd found my Cheers, and I never wanted to leave. I looked with pride at The Observer's phone booth ads around Manhattan. A few were framed up on the wall of the spiral staircase: "Murders, fires, corruption, power, sex …" one began. "And that's just the wine column." And: "You could survive without reading our paper. You could also survive in Ohio."
I remember riding up on the elevator with Charlie Bagli and making the case that The Observer was the only paper you really needed. Screw all the others. Mr. Bagli informed me that The New York Times was also a "must-read."
Not everyone at The Observer was a Clownboy fan. Maybe one-third of the editorial staff. But by my sixth month, I felt indispensable, and made it clear that if I didn't get a raise, I would walk. I walked.
Then I was evicted from my sublet for leaving the water running in the tub and destroying the bathroom. I was broke. My parents said, "No more handouts, no more free lunch." They suggested I become a paralegal.
1994
Under some pressure from Clownboy fans (Stevenson, DiGiacomo, Windolf), Susan Morrison made a call and I was hired as a freelance fact-checker at Spy magazine—not a happy place to be by this time. Still, I had the pleasure of fact-checking Joe Queenan's brilliant series of things everyone's supposed to like but actually suck (the Civil War, jazz). And I got to know future star TV writers and producers like Tim Long (Letterman, The Simpsons), Eric Zicklin (Frasier, Dharma & Greg) and Louis Theroux (Louis Theroux's Weird Weekends). I lasted three months at Spy and had to threaten to sue to get paid $600.
A week didn't go by that I didn't show up at The Observer to fetch coffee. I also curried favor by mailing crazy, mildly amusing letters, some detailing my sexual fantasies about famous "editrixes." Recently I dug up some copies from "The Gurley File," rough drafts that are so awful, disgusting, excruciatingly embarrassing, not the slightest bit amusing, worthless and depressing that I am going to burn them. I should be shot for writing, let alone mailing, those letters to The Observer.
Next, I was hired as a fact-checker at The New Yorker. I decided this was my calling. Forget writing. I'll do this for the rest of my life. There was a big problem, though: I didn't fit in with the other checkers, who were all Yale, Harvard, Harvard Law and spoke six languages. It was cool, though, seeing legends like Tina Brown (so fucking hot), John Updike and Joseph Mitchell in the hallway.
My first mistake: getting Roger Angell on the horn and calling him "Mr. Ann-gell." Then asking Calvin Trillin if some of the lines in his Shouts and Murmurs were jokes. He kept repeating, "Joke … joke … joke." He was nice about it, unlike Henry Louis "Skip" Gates, who kept snapping "critical commonplace" at me.
After I challenged some perfectly legal, slightly cleaned-up quotes in a "Talk of the Town" piece on Saul Bellow (an "a" to an "an," a "that" to a "this"), its author asked for my name. He didn't want to be pals.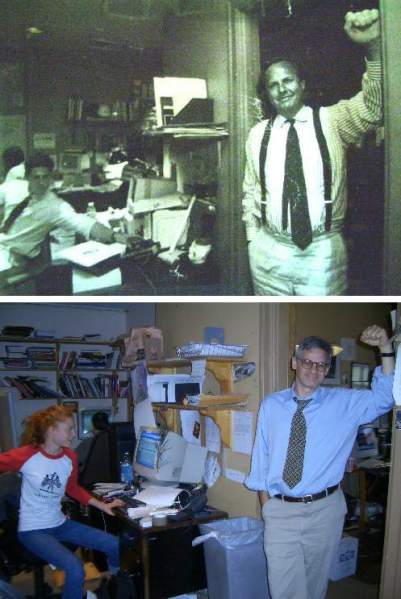 Soon I was working two days a week as the movie review fact-checker. Fine by me! Thrilled to do that for decades. Getting paid to see screenings of Reality Bites, Wyatt Earp, The Crow and give changes to Anthony Lane and Terrence Rafferty, Pauline Kael's successors? Wait—this was a demotion? Ha!
With a penlight in one hand and a pencil in the other, I'd tick off lines of dialogue, kick back and enjoy the rest of the flick. Reviewer Joel Siegel once yelled at me for shuffling galley pages in the middle of Thirty Two Short Films About Glenn Gould. Jeez, dude, just trying to do my job.
While going over Mr. Lane's review of the movie Speed, he said "Point taken" a few times, and it didn't sound so chummy.
So then it was down to one day a week. Then once in a while.
I started spending more time at The Observer and finally met the new editor, Peter W. Kaplan. He told me about Esquire in the '60s and a famous George Lois cover, and then he had to go back to work. But it was implied that I'd be working there someday.
The last piece I checked at The New Yorker was a short story about a serial killer. During my research, I discovered that it was, to some extent, a fictionalized treatment of the real Jeffrey Dahmer story. After devouring books on the grisly subject and finding about 50 similarities (street names, killing techniques, etc.), I gave my heavily annotated galley to an editor, who passed it on to the managing editor and a lawyer, and then a memo was drafted and sent to Tina Brown.
Changes were made. But I thought readers should know that this story had been inspired by actual events. I was so outraged that I made sarcastic comments in the margin of my galley, which was sent to the famous author, Joyce Carol Oates. Well, I figured that was the end of my career at The New Yorker, so I leaked the memo to The Observer, and they ran an item. That scored me some points, but no job.
1995
I fact-checked at a dozen publications, among them Allure, Interview, Rolling Stone, House Beautiful—where I lasted two days. I'd just been rejected from Fordham business school, and a move back to Kansas was in the cards. If I was lucky, the Free State Brewery would rehire me as a dishwasher. Then, miraculously, I was hired as a full-time fact-checker at GQ. That summer, Mr. Windolf told me (on the corner of Lexington and 62nd Street) that he was starting a new column for shorter pieces called The New York World, and asked me to send him ideas.
On a Tuesday in August, I took the Jitney to East Hampton to see Tom Wolfe read from his novel-in-progress, The Mayflies (later retitled A Man in Full). I was the only journalist there, and my piece made the front page of The Observer. All I wanted to do in life was make that happen again.
Next I enjoyed a private chat with Allen Ginsberg, who held forth on Cézanne and the lovemaking style of William Burroughs. Alone in a basement with Kate Moss, the two of us played word association. When I said "Frying pan," she said "Sausages." When I said "Giuliani," she said, "Who's that?"
For an unassigned piece (which never ran) about a witch war, I hung out with a dozen witches and a Satanist. During a two-hour interview with Drew Barrymore's mother, Jaid, then 50, she said she loved the missionary position and "Tarzan and Jane." "As in doggy style," she explained. "I feel like Jane when he is overwhelming me, taking me from behind. I like that. It's nice."
At the Wetlands music venue, I covered an event promoting a rare, unreleased album by Blind Melon. Everyone there missed the lead singer, who had recently died from a cocaine overdose. "Fuck MTV," said a guy sucking on a fat joint. "They killed Blind Melon." At the end of the item, I mentioned that the band was looking for a new lead singer, and gave the address in Hermosa Beach to which those interested could send an audition tape.
One night I crashed three parties with literary man-about-town C.S. Ledbetter III. First we chewed the fat with NBC chief Robert Wright at the Rainbow Room. Then at Maxim's, we hobnobbed with William F. Buckley, Morley Safer, Jane Pauley, Garry Trudeau and Kurt Andersen. Then at Gagosian Gallery, we met two lovely Vogue assistants, Francesca Stratton and Emily Lyon, and the four of us piled into a cab and winged down Fifth Avenue.
Another night, C.S. and I made time with the models Bridget Hall and Christy Turlington. Another night, we shared a table with Pia Zadora at Sardi's. Another night, we went on a double date with Sydney Biddle Barrows (the Mayflower Madam) and Baroness Sheri De Borchgrave (author of A Dangerous Liaison). Tom Wolfe compared us to Addison and Steele.
Outside 350 Madison, the former Condé Nast building, a flier distributor got in my personal space and waved his flier in my face. I cursed at him and he laughed. I had an idea: why not interview this guy and make a case that he was the best flier distributor in the city? The guy agreed, we chatted for 10 minutes, then I wrote the item, faxed it—FAXED IT—over to Mr. Windolf. It was published a few days later, and was so good that I was invited to an Observer drinks party at the bar Chelsea Commons. Peter Kaplan, feeding bills into the jukebox, confirmed that it was a very good item. I would learn over the next dozen years working for the great man that he does not dole out praise promiscuously.
For my first long Observer piece, I interviewed a hundred New Yorkers during working hours and asked them, "Why Aren't You at Work?" At one point, making the rounds at Barnes & Noble, I became so bored with a young man's feeble excuses that I asked him to keep talking into my tape recorder while I went to get a bagel. This interviewing technique I invented would soon be ripped off by other journalists—as would the story idea itself (see The San Francisco Chronicle). In fairness, I did a "Why Aren't You at Work?" sequel for NPR's This American Life.
Another highlight: sitting down with Eve Ensler to discuss her new one-woman show, The Vagina Monologues. "I don't know if 'vagina' is ever going to be a great word," she told me. "The word cunt I'm really interested in." I was told that Arthur Carter enjoyed this interview with Ms. Ensler, which led me to think I might be hired someday.
At a private fund-raiser (hosted by my mom and stepfather), I was introduced to Vice President Al Gore. With a tape recorder rolling in my jacket pocket, I listened to him hold forth on Nathaniel Hawthorne and his prophetic worldview. "He talked about the emergence of the global electronic brain," Mr. Gore told me. "The telegraph existed, but he quickly extrapolated it to a poetic image of a fully elaborated Internet worldwide—150 years ago!"
Someone nearby mentioned The Scarlet Letter. "Yes, a powerful book," Mr. Gore said. "The movie? Wasn't as profitable." He laughed. His two-hour appearance at the fund-raiser raised $600,000.
Later, he gave a speech and said my full name in front of several hundred Democrats. The next two times I saw him, he blew me off. The first time I met President Bill Clinton, he praised the work of The Observer's Joe Conason for two minutes straight. It was scary. He looked seven feet tall. The last time I saw him, he was shorter and sweeter
When I sat down with David Mamet to discuss his children's book The Duck and the Goat, he became so irritated that he walked out of the interview. (A decade later, while covering a party for his excellent mixed martial arts movie Redbelt, I apologized for asking those rude questions; he didn't remember it.)
Another night, my favorite bartender at The Village Idiot, Natasha Gulbenkian, agreed to answer 12 questions if we both took a shot of whiskey after each answer. Twelve questions later, Natasha, who was half my weight (I was pushing 220 then), put me in a cab.
"Hey, take this man home safely!" she told the driver. "I'm gonna get your medallion number. Be good to him, please."
"All right baby thanks sweetheart!" I babbled.
"Tell him he is lucky to have a woman like me."
At a Bridgehampton Polo match, actor Ben Gazzara told Bobby Zarem I was cute and stroked my forearm while reminiscing about the filming of John Cassavetes's movie Husbands. "Well, you've put my finger on my favorite experience as an actor and as an artist," Mr. Gazzara told me. "John was never impressed with success. These guys today directing these fuckin' unwatchable pictures making millions—John loved Frank Capra! John's films make you cry because they are about love. Husbands is about love." Mr. Gazzarra's wife was there, as well, a former German model named Elke who, he said, "saved my life. I'd be dead now if I hadn't met her."
Russell Simmons told me his favorite Cassavetes film was The Killing of a Chinese Bookie. I met Elaine Kaufman for the first time. She predicted that I would be successful and told me about the time she gave Hunter Thompson a great Watergate lead about John Dean, and the time Thompson showed up at her restaurant holding a guitar case with a rifle inside.
Dennis Hopper was there, wearing a checkered cap, matching shirt, blue blazer and khakis. A waitress brought him some warm goat cheese and spinach sandwiches. I offered him a mushroom cap instead.
"Oh really? You're on them right now?" he said. "Yeah, how you doing? Yeah? Terrific, what, psilocybin? I've always thought people don't get high because they want to die. They get high because they want to feel good." I asked which of his fast-living friends he missed the most. He said James Dean.
Mr. Hopper didn't want to sample my 'shrooms. "Yeah, mushrooms were always a cool experience," he said. "No, I wouldn't know how to handle it here. Those days are over for me. My interests and priorities have changed. You must go on, you have a wonderful day."
I spent Thanksgiving Day 1996 with a teenage runaway from Greenwich, Conn., whom I met at a shelter in Hell's Kitchen. I took her to lunch at a diner and she said she wanted to go to the Empire State Building. I bought her a stuffed animal at the gift shop, and when we got to the observation deck, it started snowing.
Another major highlight happened in December. In a window of Barneys on the Upper East Side, a man was posing as Sigmund Freud. Simon Doonan, the store's creative director (and future Observer columnist), agreed to let me lie down on the couch and be psychoanalyzed by "Freud," who turned out to be David Rakoff. We had a blast. He was hilarious and witty. Wildean. At the time, Mr. Rakoff was communications manager at HarperCollins, but clearly a comic genius. He would go on to publish three collections of essays, write countless magazine articles, perform regularly on This American Life, act in films and TV, and win the Thurber Prize for American Humor a year before he died at 47. I barely knew Mr. Rakoff, but out of the hundreds of tapes of thousands of interviews I've done since that day, his is the only one I've ever listened to again. He had a beautiful voice and was, by all accounts, a beautiful man.
1997
Peter Kaplan sensed that I was ready to be hired as a reporter. My starting salary was $25,000, and on my first day, I almost got fired. I was told to organize a hundred or so Observer issues and stack them up neatly in the archives room. I didn't finish the job, and at the end of the day, I left them by a trash can. The cleaning person tossed them all out.
For my first assignment, Frank DiGiacomo sent me to the San Remo building on Central Park West to investigate charges that Bruce Willis had been a lousy holiday-season tipper. I snuck around the back and buttonholed some porters and elevator guys, one of whom had a message for the (then) cheapskate tenant: "What I say to Willis [behind his back] is 'Fuck you!' But on the outside I say, you know, 'Good luck.' Ha-ha-ha-ha-ha!" The item was given the headline "The San Remo Scrooge."
For a story about the city's top gossip columnists, Cindy Adams had this to say about O.J. Simpson: "I have urinated on O.J. as often as I can, and if my bladder will hold up, I intend to continue doing that for the next year … I would like to make Simpson-burgers out of him, okay? That's what I'd really like to do."
I covered the Radio City Hall premiere of 101 Dalmatians. Glenn Close (Cruella de Vil) talked to me in character! Jeff Daniels answered questions about my favorite movie, Dumb & Dumber.
I visited the Hellfire Club in the Meatpacking District. I missed the slave auction, but made it in time to cover the nude wrestling "Cat Spats" match between two hot and very young blondes. It was a split decision. I sat with Dominique and Rachelle in their car before they returned to their regular jobs as strippers at Razz'l Dazz'l in Rahway, N.J.
I spent an evening with Huntington Hartford, who inherited $100 million of the A&P fortune as a young man and squandered nearly all of it—creatively. It was his 87th birthday, and Baird Jones, the party promoter and gossip column tipster, was throwing him a soiree at the nightclub Cream. Mr. Hartford's crazy, frisky fourth wife, Elaine, said he hadn't left their Flatbush apartment in a year. First, we had to get Mr. Hartford out of bed and into the bathtub.
On the way to the Upper West Side, he talked about Candide and Heart of Darkness; his book about his World War II days, Pacific Revisited; and his treatise on art, Artists and Critics: Don't Even Ignore Them. At the party, he had his picture taken with pretty girls and Salvador Dalí's nephew. Before we dropped him off in Brooklyn, he gave me a copy of Pacific Revisited, in the hopes I could help get it published. (I still have the copy.) He told me about his grandfather, who in 1859 started A&P, which was worth $5 billion in the 1920s.
"I spent my money on the things I wanted to do," Mr. Hartford said. "I still got $12 million. That's not bad. I can do anything I want."
"Death is king to me," Spalding Gray told me backstage at Guild Hall. And about the time he masturbated into a patch of moss outside Thoreau's cabin ("That was a great orgasm").
Over lunch, Page Six editor Richard Johnson shared his theory that Commerce Secretary Ron Brown may have been assassinated, and some tidbits about Sarah Ferguson, the former Duchess of York: "Boy, the stuff I hear about her that I can't print!" he said. "Unbelievable. She's voracious. I have never talked to her, but I've talked to Allan Starkie, who wrote the biography of her, and he tells you the most amazing things. He told me that she's able to …"
We weren't able to print what she was allegedly able to do. But it had something to do with Kegel exercises and water.
One notorious cover story concerned seven "Blueblood Belles." The morning it came out, I knew it would be a hit and that some of these junior jet-set girls I'd interviewed would be unhappy. (In her recent profile of me in The Observer, Kat Stoeffel called the story "vicious.") I was afraid of what lay ahead that day, so I consulted my copy of The New Journalism and reread the part where Tom Wolfe says, in effect, if you worry about how your subjects are going to react, you're in the wrong business.
As soon as I got to the office, the phone started ringing. A friend of the belles snarled, "I hope I never see you again" before hanging up. Michael Thomas called to heartily congratulate me for taking on members of my own social class. I don't think he knew I hailed from Prairie Village, Kansas.
Then one of the belles and her mother conference-called and took turns berating me. In 2011, I ran into this same mama bear at Doubles and apologized. After another tongue-lashing, she let me know that she had told someone not to hire me.
At the Jet Lounge, I met 17-year-old Bijou Phillips, who was then making $200,000 a year as a model. She told me about the demonic thoughts she'd been having; that her father, John Phillips of the Mamas and the Papas, and she were getting along; and that the only good experience she ever had on drugs was five years earlier: "I stole mushrooms from my dad and me and my best friend Emily were living in Palm Springs, and I went Rollerblading with no shirt on—no shirt on—down the streets of Palm Springs, California, holding onto the backs of cars."
On a Thursday night, I interviewed a bunch of Columbia University students at an Upper West Side bar offering "all you can drink for $10." Apparently, the great Lillian Ross—the author of the magnificent book Picture and the classic profile of Ernest Hemingway—had enjoyed the piece, and a New Yorker editor wanted to know if I was able to do anything for "Talk of the Town."
Very flattering! But my mission in life was to serve The New York Observer.
I saw The Band play Carnegie Hall and interviewed ABC News correspondent Forrest Sawyer about it afterward. He was with a gorgeous actress named Joan Buddenhagen. Another night, I was at an outdoor table at Nello interviewing Chuck Zito, who was guarding Mickey Rourke's Harley. Another night, I sat at the bar at Nello and had a heart-to-heart with Mr. Rourke, who talked about boxing, praying, his old feud with Richard Johnson and how much he missed the most important person in his life, his wife, Carre Otis.
One day, the great photographer James Hamilton took a picture of me half-naked, looking up at a banana, which ran on Page 2. "The New York Observer's George Gurley, in an homage to another sex symbol of the journalism world, John F. Kennedy Jr.," read the caption.
I spent an afternoon in Queens with Jack Palance. We talked about his book, The Forest of Love. I hadn't read it. He figured that out and explained the plot. We stepped outside in the driveway. He smoked a thick Hoyo de Monterrey. I smoked a Camel Light. He extinguished his cigar by rolling it between his thumb and forefinger.
'97 was a good year. I spent a couple hours in a bistro with actress Maria de Medeiros, the blueberry pancakes babe from Pulp Fiction. I had another long talk with Roger Clinton before his band performed in Brighton Beach. Right before they were due onstage, it was discovered that the nightclub's snare drum was being used in the room downstairs by the house band.
When I asked Roger if he wanted to comment on "The Great Snare Drum Crisis," he snapped, "George, that's enough, buddy, okay? Every single thing you want to ask me my thoughts on!" I mumbled an apology. Secretly I was elated, because I got his whole rant on tape.
Rolling Stone had a 25th anniversary party for Fear and Loathing in Las Vegas at the Lotus Club. I wasn't invited, but determined to go. So I walked in, said hello to Johnny Depp and Kate Moss at the coat check, walked up the stairs behind Ralph Steadman, saw in the distance a handful of guests surrounding a beaming Mick Jagger, and someone with a clipboard that said "private party" or something.
I waited outside. And waited. Had a brief chat with Tom Wolfe on his way out. Then Thompson burst out, doing his crazy bowlegged walk. With him was a mean broad. They jumped into the back of a chauffeured limo and bent over to snort something. When they exited, I asked if I could come to the party. Nope. I promised not to write about what they were doing in the backseat. The woman blew up at me, screeched, "You're gonna burn out!" Wow. It was like she put an evil spell on me. When Jann Wenner heard I was out in the cold, he sent word to let me in. That was cool. At the top of the stairs, he laughed, said he knew me. Inside, Kate Moss was also nice. Johnny Depp mentioned that he might like to play Thompson in a movie. Matt Dillon was cool, but I think he made fun of me for being from Kansas. He was in a movie called Kansas, and I'd told him I was there when they were filming it.
A security guard who'd been tailing me removed the batteries from my recorder. So I left. Ten years later, while enjoying myself on Ron Perelman's yacht in St. Barts, around 2 a.m. on New Year's Eve, I saw the mean broad and alluded to the incident, hoping to make a peace offering. She didn't remember me. Like a snake, she casually wandered off to talk to Mr. Perelman, no doubt tattling that a reporter was on board. Little did she know that earlier, he had personally invited me, rubbed my belly, given me a noogie, introduced me to his father. Not bragging, just saying. Truth was, I was a little burned out by then.
Oh, this was huge. For the year-end issue, I did a 5,800-word oral history of George Plimpton, interviewed all the gossip columnists, and something else. "Gurley, you wrote the whole paper," said Peter Stevenson.
But Mr. Stevenson kept my ego in check by playing pranks, most of which I have blocked out.
I also made the mistake of telling Mr. Stevenson about some of my nicknames in high school: The Jinx, Basketball Head, Spalding.