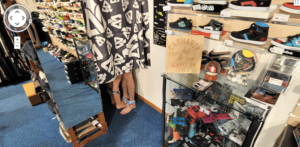 There's Google Street View for mountains and museums, but one thing Google still hasn't managed to neatly chronicle is the inner workings of your digestive system. The company may not be getting into the medical business any time soon, but a new colonoscopy tool from a Canadian university was actually inspired by Google Street View. Shall we call it… Google Street Poo? (Ugh sorry.)
The Star reports that a new scope developed at McMaster University allows doctors to get a more accurate view of the colon and potentially detect cancer at an earlier stage. "Unlike conventional colonoscopy, which only looks straight ahead, this new method can be likened to Google Street View, giving us a panoramic view of the colon and helping us identify the exact locations of suspicious growths or lesions," one doctor told The Star.
Luckily, the pictures of your colon will not be displayed in a searchable map. Who says privacy is dead?