"I trust she's taking what she needs and nothing more," he said, but added that perhaps it would be simpler if there were a more defined arrangement. "Sometimes I wish we were cut off completely and I would just hand her a check every month."
But not all single mothers have a man who holds up his end of the partner bargain like Messrs. Boles and Strouse try to. Indeed, according to divorce lawyer Steven Mandel, one of the biggest advantages of getting that official document declaring you man and wife is legal protection.
"Say you have two people, a couple, and they have the same income and job, and then the woman has a kid and decides to stay home for five years to take care of it. And then, when the kid's in kindergarten, the man says, 'I'm out of here.' If they were never married, he's not obligated to give her a dime [beyond child support]," said Mr. Mandel. "If they were, he would have to give her rehabilitative maintenance so she can go out there and get a job. He'd have to pay her alimony, a whole bunch of things."
Other legal benefits include equitable distribution of assets, inheritance and health coverage. And as Mr. Mandel made clear, the person who usually suffers in a non-married separation is the woman.
Take, for example, the case of Pam, who asked that we use only her first name. A fiery redheaded businesswoman and single mother, Pam could have very much used legal protection when she found out she was pregnant seven years ago and her boyfriend completely flaked. "He said, 'I don't love you and I don't want to get married. What am I supposed to do with the other two girls I'm seeing?'" the 44-year-old remembered.
With the support of friends and family, Pam carried to term. Her partner didn't show up at the hospital when she was delivering—on the birth certificate, under the line for "father," there was just a blank space—and she has never received a single check from him, though they did resume their relationship for a period later on.
"I think if we were married and then divorced, there would be a custody and alimony arrangement," she said. "My son would be better off because there would be more money coming in, and he would spend more time with my ex because he would be obligated to."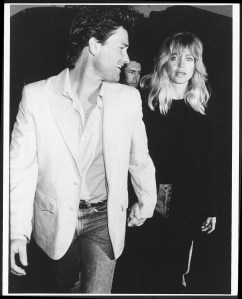 Now Pam's ex has a perfunctory relationship with his son, but for weeks after the birth, he didn't even acknowledge that he had one. And even then, she says, he demanded a paternity test, which came back positive. Still, he resisted putting his name on the birth certificate. And Pam admits she has not pressed the issue:
"The second I put his name on the birth certificate, I actually give him a vote, and for right now, even though it's very difficult and I struggle financially and I'm lonely sometimes—more lonely than you can even imagine—[my son] goes to the school that I think he should go to, [he] goes to the after-school program that I think he should go to," and so on.
Perhaps the one major theme among all the non-married parents we spoke with was a clear desire to do what was best for the kids. In fact, each couple at one point or another tried to give their relationship a last-gasp go of it, even when they knew it was doomed.
"My brother would constantly ask me if I was concerned about bringing a bastard child into the world," remembered Mr. Strouse. "He didn't mean it. He said it so casually. It was more his worry about society's judgment than his own."
But data does support the advantages of marriage. As the Child Trends website says, "statistics show [children born outside of marriage] are more likely to be poor, to experience multiple changes in family living arrangements, and to have cognitive and behavioral problems such as aggression and depression than are children born to married parents."
Just last week, The Wall Street Journal published an article adapted from a joint report by the National Marriage Project, the National Campaign to Prevent Teen and Unplanned Pregnancy, and the Relate Institute looking at the phenomenon of unmarried motherhood. "Without a stable family," the piece reads, "[the children's] chances of moving up the education and income ladder are stunted, which—in turn—reduces their odds of getting married as adults."
Which brings us to the issue of relationship modeling.
"The cloudiness around our separation was definitely the worst part of our relationship, looking back," said Mr. Strouse, adding that his 8-year-old daughter has already sworn off marriage. "Kids need to know what's going on, and things were so unclear for so long, I think it was even more strange and confusing for the children."
According to Pam, part of this spreading epidemic is due to too many people holding their prospective spouses to an unreasonably high standard, which leads to situations such as her own.
"Marriage is a business, in my opinion, and it has only been in the last 50 or so years that it has been about this love thing," she said. "It's like running a boring corporation. The people who think it's different are the ones who end up getting divorced. People that go into it knowing that it's a business, like Bill and Hillary Clinton, will last forever."