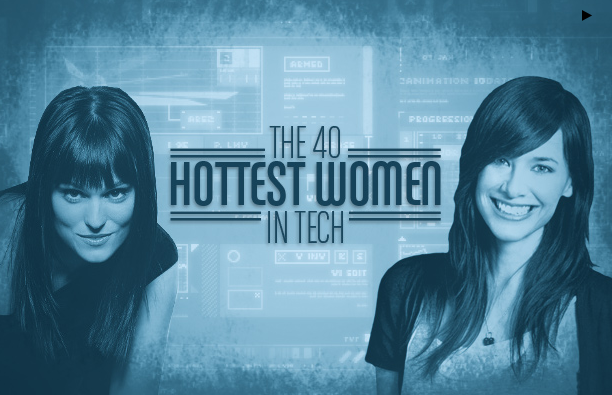 40 Sexist Stereotypes It was not a great week for women in tech. Between the Adria Richards fracas and Complex deciding the best way to contribute to the discourse was to throw up a slideshow of the "40 Hottest Women in Tech," it's almost as if the takeaway from Sheryl Sandberg's book was Lean In… with yer boobs. The good news is that in order for the gender disparity in tech to shrink, we need to have conversations like this–even if they turn ugly or mean-spirited or upsetting.
The reaction to Ms. Richards' questionable public shaming underscored the point she'd been trying to make all along: that the tech world is often a hostile, unfriendly place for women.
So we were heartened to see a resounding backlash to the Complex slideshow. If you're gonna objectify smart, accomplished, competent women, then lean the fuck out of the Internet, thank you very much.
On his Facebook, the author of the slideshow Luke Winkie wrote a mea culpa, claiming that he recognized the negative stereotypes a story like this would perpetuate  but, "it's hard to say no to $500."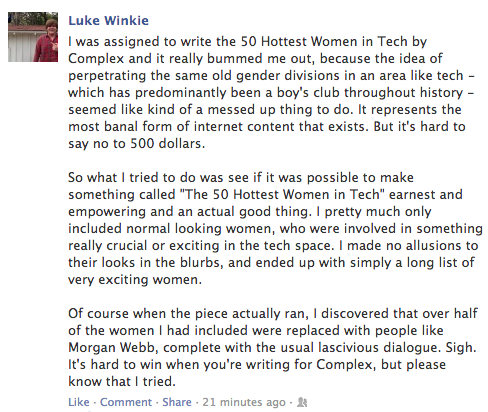 In case you think bylines like these impress women (or exes), think again:
https://twitter.com/kttykatie/status/315173787459014656
Craig of Thrones HBO threw a party for its new season of Game of Thrones in San Francisco this week, and every tech reporter under the California sun was invited. AllThingsD's Kara Swisher posted this picture of Craig Newmark and Game of Thrones author George R.R. Martin, declaring Mr. Newmark the long lost son of Mr. Martin. Can't say we disagree.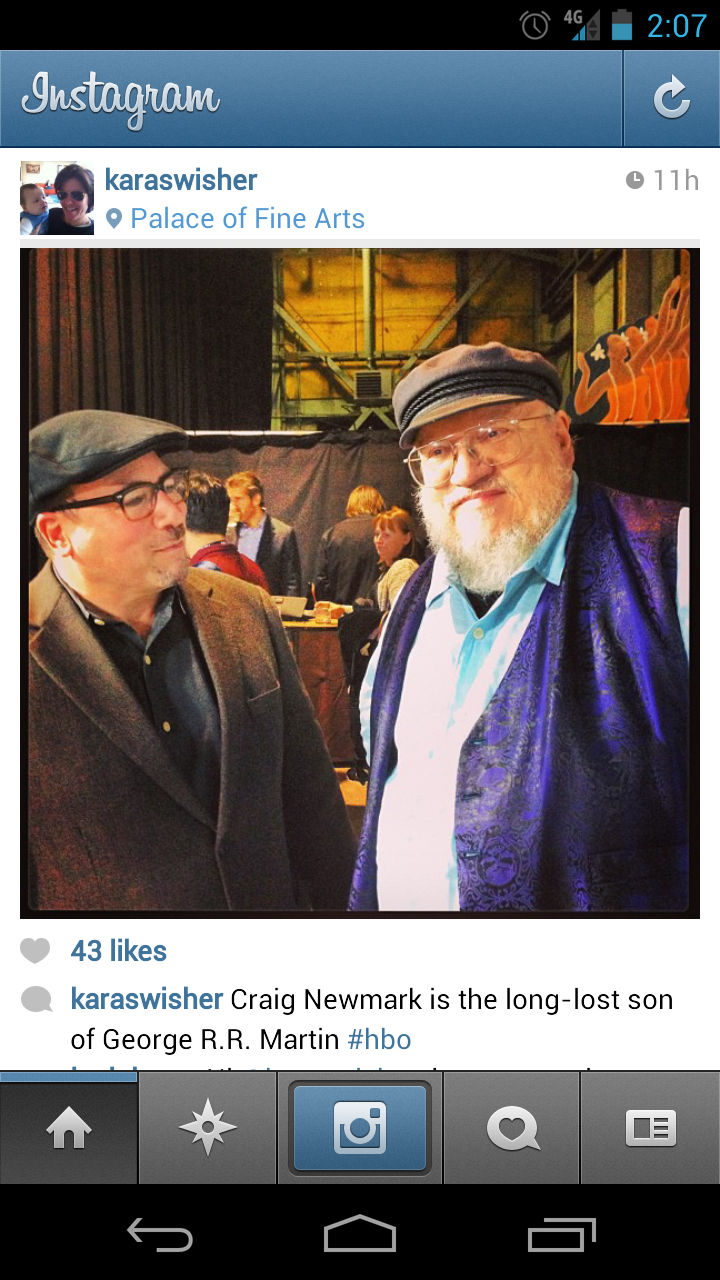 Meanwhile, HBO bigwigs get to try on Glass and we still haven't. Sigh.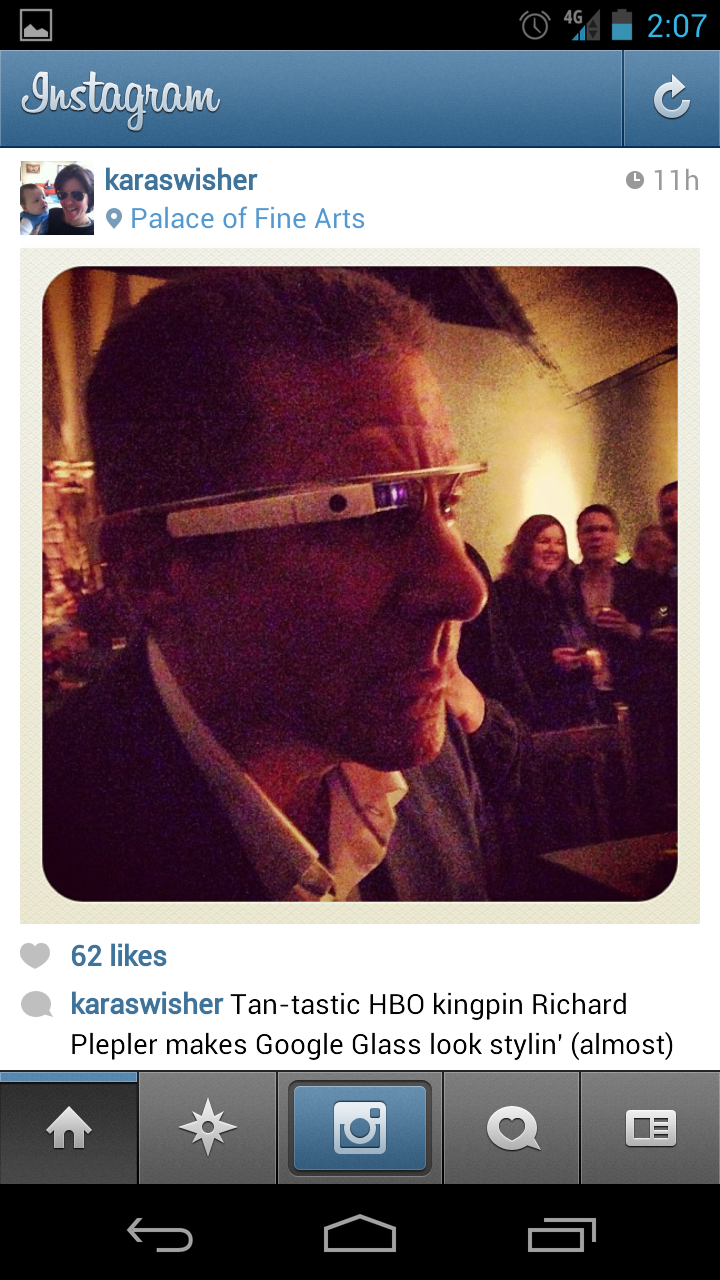 No Cats, No Peace Startups love office dogs. But where's the love for the official animal of the Internet, the noble cat? Betaworker Lauren Leto recently took to Twitter to plead with her colleague Paul Murphy, "Can we please get an office cat?" To support her case, she linked to AwesomeCatz.com. Mr. Murphy's response is sure to outrage the civilized world: "cats are gross.. and so is that site."
"Guys this is going to tear betaworks apart," responded Digg General Manager Jake Levine. Just imagine how rancorous the arguments over litter box responsibilities would get.
Won't Get Trolled Again We're going to ignore this latest dispatch from King of the Trolls, Business Insider emperor Henry Blodget except to note that he finally figured out how to edit his crotch out of the shots! Proud of you, Hank.