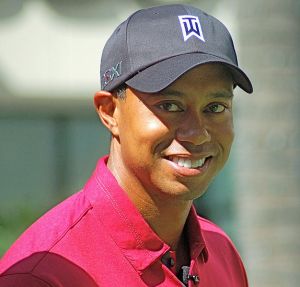 Here's A Tip. Are you travelling outside the U.S. soon? Are you afraid of getting publicly humiliated by an Austrian waiter because you rounded his tip up to the nearest 5 percent, not 10? Well How Much Should I Fucking Tip has a goddam solution! Just type the country or city of your choice into the search bar and get the proper percent to tip at restaurants, at hotels, and in taxis. There are also convenient notes on countries with sneaky service charges, or specific parking rules. But don't exit your browser until you've typed in "North Korea."
Bye-bye Burner Phone. A CallingVault number is the phone equivalent of your exclusive-to-Craigslist-Casual-Encounters email address. The virtual phone line provides you with a second phone number  to send/receive texts and calls from your cell without revealing your personal one. The website swears to vault-like protection of your most important conversations. Tiger Woods, we're talking to you.
Movies, Yeah! Exclusive actor and director interviews, little known facts, and interactive quizzes are making regular movie watching seem just plain vanilla. For $4.99 per 48-hour film rental, you can get meta with your favorite flicks instead. YEAHTV.com streams curated movie content around "iconic" movies like Scream and Twilight: Breaking Dawn Part 2. "Two months of in-depth research goes into every film curation," so fans like us could learn about Lawrence Teirney's on-set diva outbursts and discover firsthand if Robert Pattinson sparkles in the sunlight.
IHeartTraffic. Now you can take a break between bass drops on your personalized EDM station to listen for tidbits about Mayor Bloomberg or for more information about how it's already raining. IHeartRadio is expanding its radio access to things of importance. Listeners can now request geo-targeted local news, traffic, and weather updates via the "Add-Ins" feature.
Helping Journalists Help Themselves. Visual Revenue has been acquired by Outbrain in an endeavor to help editors optimize their online content sharing. Outbrain aggregates data to increase site traffic, while Visual Revenue uses analytics to advise media companies on strategies that send viewers to flocking to their websites. Now blogs know where to send their thank you cards.
Poached! Jennifer Barrett is leaving the women and teens digital network at Hearst to become vice president of editorial and product for DailyWorth. Is this a new venture to combine fashion and tech? Betabeat has been looking for the ideal shade of lipstick to compliment their cellphone…
Welcome to our Brunch Party. What do techies talk about at the brunch table? Themselves mostly–and innovation. Elepath's Jake Lodwick, Beth Comstock of GE, Bre Pettis of Makerbot, and robot designer Carla Diana get together at SXSW to interview each other.
[youtube http://www.youtube.com/watch?v=lZdgwpW_dzs]