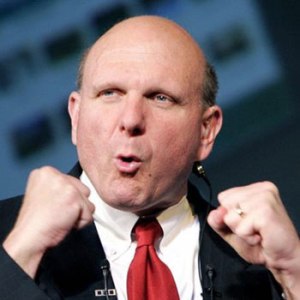 Sad news out of the Pacific Northwest today: Geekwire reports that Microsoft CEO Steve Ballmer almost had his beautiful vacation home destroyed by a rampant mudslide. Why do bad things always happen to good people?
The house, situated on Whidbey Island off the coast of Washington, narrowly avoided being ravaged by the mudslide, which damaged one home and prompted evacuation of the entire neighborhood. Luckily, no one was injured.
Geekwire also notes Mr. Ballmer's yard played a role in a dramatic rescue. Workers had to drive over it in an ATV in order to save a man stranded by roads taken out by the mudslide.
He's basically a hero now. Proud of you, Steve-o.