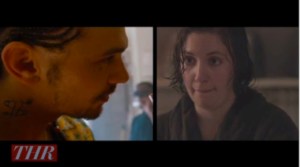 You see, we put a question mark in the title because that way you will click through to find out whether The Hollywood Reporter's video combining scenes from Spring Breakers and HBO's GIRLS is as great as we question it to be. But the truth is, you already know the answer. You've known it all along, deep down. This is obviously the best mashup you will be seeing for awhile. Honestly, they had us at "Spring Breakers meets Girls." Enjoy.

[protected-iframe id="0eb67bab1b38f015d087c8fccd8c2735-35584880-35147716″ info="http://c.brightcove.com/services/viewer/federated_f9?isVid=1&isUI=1″ width="560″ height="315″]
We'd actually go see this film. Wouldn't you?