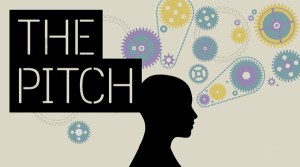 Twenty New York startups are competing to be featured in the second season of our web series The Pitch. But only 10 will move on for a chance to pitch investors–Steve Schlafman of Lerer Ventures and Nikhil Kalghatgi of SoftBank Capital–and win funding for their idea. And you get to decide!
Check out the slideshow and vote for your favorite startups to make it to the next round.
Admitted.ly – A platform gamifying college admissions.
Chalkable – An app store for educational tools.
Doppelhanger – A matchmaking service for your closet.
Equala – Social radio for you and your friends.
Funderverse – A social network for companies.
FundingCommunity – A platform revamping small business lending.
Instreamia – A new way to teach and learn language.
Kapture – A mobile application to turn anyone into a brand ambassador.
Lover.ly – A visual search engine for all things bridal.
MealTics – A crowdfunding platform for donating meals to local soup kitchens and shelters.
Motionry – A social network for developing sustainable technologies.
SeamlessDocs – A platform for making any PDF fillable.
Seed&Spark – A social network for filmmakers and film lovers.
Sendicate – An email app for sending emails simply.
Silver Living – An independent source of research and reviews of senior care facilities nationwide.
SpaceSplitter – Free and simple tools for awesome roommate living.
Status Chart – A better way to showcase all things freelancers do.
Suitey – A real estate brokerage platform.
The Swizzle – A platform organizing and simplifying daily emails from brands.
UrbanClout – An internet subscription service for TV shows and movies.