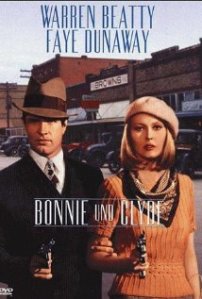 Here's an important cultural milestone for online dating: a digital Bonnie and Clyde! The San Mateo County Times reports it was an "online romance" that led to a recent pair of local robberies. Ah, l'amour.
"Just a few weeks after a couple met online and started dating they allegedly robbed two people at gunpoint in San Mateo.

Prosecutors say David Charles Cooper, 18, carried out the robberies while his girlfriend Keyana Deseriee McLish, 19, drove the getaway car: a red Honda Accord."
See, don't you feel so much better about telling your great aunt you met your current boyfriend on Plenty of Fish?