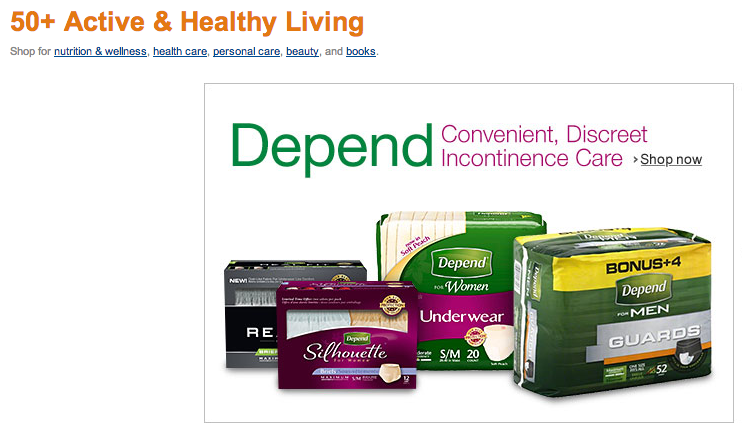 Internet usage among older adults is on the rise, so it makes sense that retail behemoth Amazon (AMZN) is making moves to tap into that demographic. Today the company unveiled a new specialty store targeting those ages 50 and older.
The online shop has all the things older adults might need, including "hundreds of thousands of nutrition, wellness, exercise and fitness, medical, personal care, beauty, entertainment items and more."
In the end we'll all probably need adult diapers–especially if the Singularity comes.