All this time we've been under the impression Silicon Valley is on the West Coast, but we're starting to wonder whether it's perhaps on another planet entirely. Witness this photo, tweeted by Forbes' Ryan Mac, which shows Google cofounder Sergey Brin tooling around town in a hot-pink Tesla dressed up with Batmobile detailing: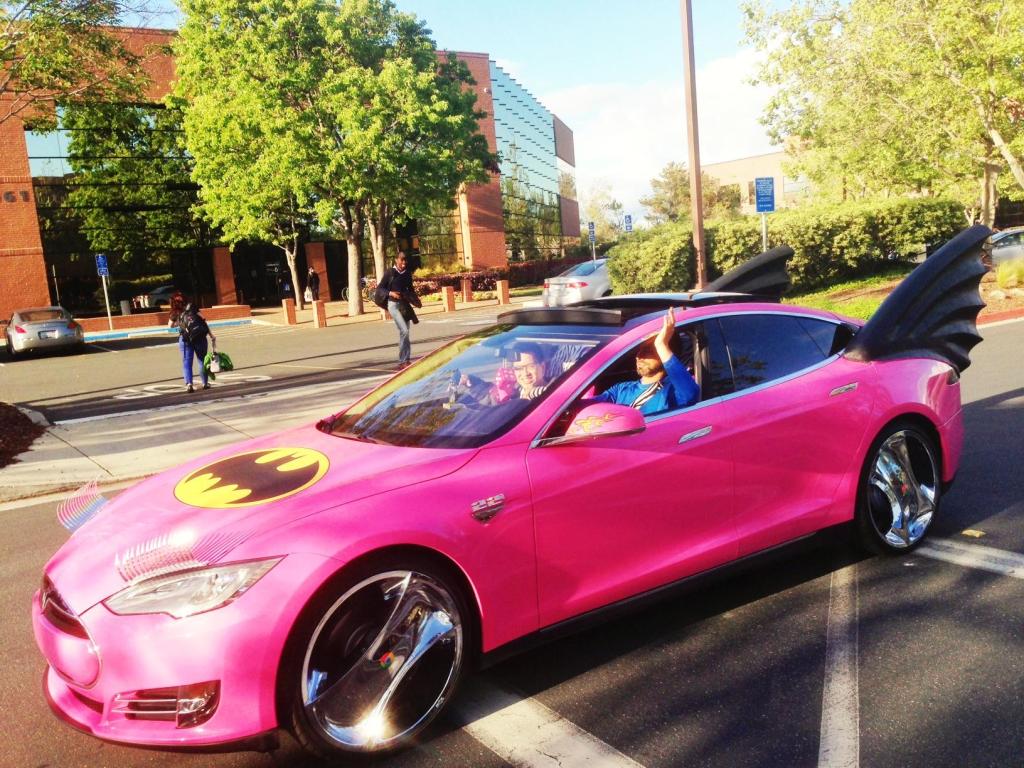 Is this the fruit of the most tasteless Pimp My Ride of all time? No, Search Engine Roundtable reports that it's the work of Google employees, who apparently wanted a way to prank their boss's car on April Fool's Day without dismantling a Tesla and reassembling it in the cafeteria (the traditional automotive stunt). So they wrapped it in pink vinyl, added a bat signal and attached some fins, "Chrome" wheels and also some eyelashes, because why not.
Honestly, we're a little disappointed at the thematic inconsistency. Eyelashes and bat fins? You'd think it would take Facebookers to dream up a design that random.