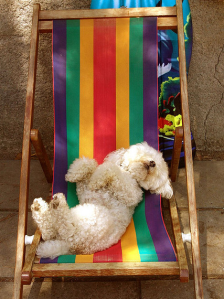 Anonymous has a totally calm and measured response to yesterday's news that CISPA, a controversial law that would let the government access personal data from Internet companies without a warrant, passed the House of Representatives: it's demanding that websites "blackout" on Monday. 
The hacker collective posted a salty letter on its "Anon Insiders" blog earlier today demanding that the American government will "not get our Internet" and lambasted CISPA for turning social media sites into "legally untouchable government spies."
So, this is how Anons will fight back:
We are going dark on MONDAY April 22nd at 6 AM GMT for 24 hours to protest your illogical and terrorizing bill against the Internet itself. Even with the whole Internet crying out to stop this BILL, the US House of Representatives failed to do so blinded by lobbyist's money and cum in your eyes.
Huffington Post notes that the group doesn't plan on attacking the Internet on Monday, rather it's requesting sites from operating similar to last year's SOPA protest. And there's already a hashtag associated with the event called #CISPABlackout. So far, it seems to be receiving an apathetic response since only 3,000 tweets containing it have been recorded.
But Anonymous shouldn't enter full-on freak-out mode yet. CISPA will now move to the Democratic-controlled Senate where it will face a tougher fight and President Obama has threatened to veto the bill if it landed on his desk.
After this shit week, it sure feels like Anonymous is doing all us a favor by granting us an excuse to have a long weekend. Thanks?