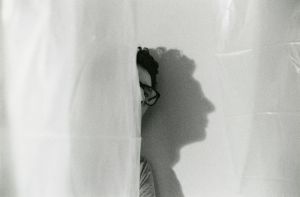 Daniel Reich opened his first art gallery about three months after the fall of the World Trade Center. New York was still recovering. Compared to the market boom that would develop over the next few years, which would eventually be halted by the global recession, it was a sleepy time for the art world which, like the rest of the economy, was still in the gloom of the dot-com bust. Mr. Reich was a former protégé of revered art dealers, first Jack Tilton and then Pat Hearn and her husband Colin de Land. Ms. Hearn died of liver cancer at the end of the summer of 2000, leaving behind a significant gap among adventurous dealers with a knack for finding unknown talent seemingly out of thin air (Mr. de Land would die in 2003). Mr. Reich opened his first gallery inside his tiny apartment in Chelsea.
"If it was 12 feet wide and 20 feet long, I'd be surprised," said Simon Watson, an art adviser who, against all odds, convinced esteemed collectors like New Yorkers Susan and Michael Hort (whose collection Mr. Watson regularly curated) and Miamians Mera and Don Rubell to visit the apartment. "I never walked in there with fewer than a couple people, and it was always really exciting. It was coming out of the misery of 9/11, and here was a young dealer doing things in a different way, and identifying talented members of his generation."
Mr. Reich discovered artists like Hernan Bas, Christian Holstad, Nick Mauss, Paul P. and Scott and Tyson Reeder. He'd store the artwork—along with his futon mattress—in the bathtub. The young artists on Mr. Reich's growing roster, along with various admirers, could often be found sitting on the floor of the apartment, talking away the afternoon with Mr. Reich while he finalized sales. He moved out of the apartment after about a year-and-a-half, and into a ground floor storefront on West 23rd Street with his name on the door, but he remained an anomaly—as one of his friends put it, "more like an artist than a dealer."
On Dec. 25, 2012, Mr. Reich hanged himself in his parents' house in Westchester, according to a coroner's report by the Westchester County medical examiner. He was 39. It took the news almost four months to reach the art world. When word of his death began to trickle out through social media on the afternoon of April 9, the general response was disbelief. Of course, no one wanted it to be true, but it was hardly unusual for him to take two months to respond to e-mails. (He used to lament how no one talked on the telephone anymore.) And it wasn't like Mr. Reich hadn't disappeared before. One art dealer said this wasn't the first time he'd heard a rumor of Mr. Reich's having died. Everyone who knew him knew he was a genius, but they also knew he struggled with drug abuse. His behavior could be erratic. In 2010, he signed up to do an art fair, but when the fair rolled around he never showed up. (His routine for fairs was to FedEx the work and show up to the airport the day of and buy a plane ticket at the counter; planning in advance made him anxious.) Since closing his gallery in 2011, and being kicked out of his home in the Chelsea Hotel along with many of the building's other live-in tenants by new management, Mr. Reich was in and out of New York sporadically. He was living with his parents in the last months of his life, according to several sources close to him.
But Mr. Reich had been one of the most important art dealers to ever grace Chelsea. To begin with, he was a physical presence in any room he was in, pale and gaunt with a face that always looked younger than his age, nearly half-covered by giant bug-eyed glasses. He was obsessive about his artists and their work, sometimes at the cost of his business. He'd labor over small details even as he struggled to pay his bills. He came up at a time, though, when it was possible for a young and idealistic dealer to open a gallery whose business model was based on risk. The art market was smaller, Chelsea was still developing, and a group of dealers—among them John Connelly, Elizabeth Dee, Zach Feuer and, at the center, Mr. Reich—had essentially shoehorned themselves in alongside the old guard. The art world, really the whole world, only moved faster after that, so fast that people like Mr. Reich had to adapt or be left behind. But Mr. Reich, for better and worse, never really left that 200-square-foot gallery inside his studio apartment.
"He was the smartest person I've ever encountered," said the painter Paul P. "He had a sort of stream of consciousness ability to work through so many ideas at once. A Daniel Reich press release was really something. You really had to sit down and read it and you knew that it took him weeks of fussing. That's exactly what made him different from other gallerists."