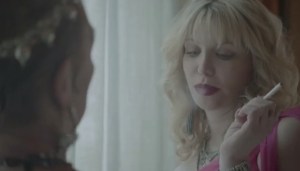 We've seen Stephen Dorff shill for E-Blu, but not one of the other very famous celebrities who vape have been willing to put their reputations on the line to be the face of electronic cigarettes.
Until today. Courtney Love has partnered up with NJOY to create an amazing 50-second spot that should delight anyone who is sick of those uptight, non-e-cig snobs. Or just likes to hear Ms. Love curse in a way that only the Hole singer can.

[youtube http://www.youtube.com/watch?v=_SFs761eEFk]
"Relax, it's a fucking NJOY" is our new favorite catchphrase. We're thinking of changing our masthead to include the new slogan.