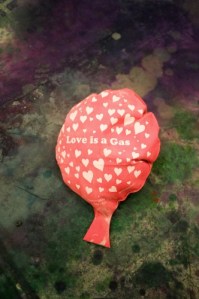 While the Museum of Modern Art has not publicized the names of the various poets participating in its "Transform the World! Poetry Must Be Made by All!" event on Saturday, Fulton Ryder just announced its own plans for the afternoon. Wander through the fourth-floor painting and sculpture galleries from 3 to 4 p.m. and you'll find Dan Colen in the Richard Serra room reading from his recent art book, A Real Bronx Cheer (2012). 
The book features photographs involving Whoopie cushions and drawings paired with bits of text. (First-edition copies are available on Fulton Ryder's website.) One spread pairs a picture of the classic pink cushion with: "You call this art!! How 'bout a nice picture of a bowl of fruit—jerk-off!"
Should make for an interesting reading.