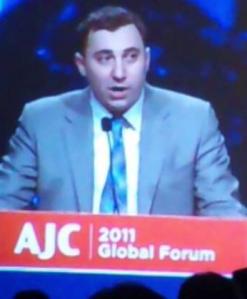 Former State Senator David Storobin officially filed for term-limited Councilman Mike Nelson's district today, setting the stage for what will likely be one of the few competitive general election race in heavily-Democratic New York City.
Politicker actually bumped into Mr. Storobin last night at a fund-raiser for socially conservative Democratic mayoral candidate Erick Salgado–although Mr. Storobin, a Republican, said his presence wasn't an endorsement. The buzz among several attendees was that the former state lawmaker would indeed run for the seat, so we asked him where he was at in his decision-making process. He claimed to be undecided.
"You catch me at a different hour, I have a different feeling," he explained. "I don't know what … I'm going to do."
Mr. Storobin, who noted he just lost a brutal re-election battle last year after narrowly winning an equally tough special election a few months before that, expressed reservations about entering a third campaign so quickly. On the other hand, he said he felt like he had a unique opportunity in an open Council contest containing some of his best electoral turf in Brooklyn's Russian-American community.
Should he enter the race, Mr. Storobin would be the only Republican in a field that includes a plethora of Democratic hopefuls, notably attorneys Igor Oberman and Michael Treybich, district leader Ari Kagan, Nelson staffer Chaim Deutsch and community board chair Theresa Scavo.