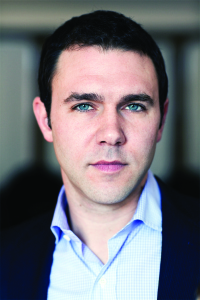 Twelve's Cary Goldstein is stepping down after two years as the publisher for Hachette's literary imprint, Jaime Raab, the president and publisher of Grand Central Publishing, announced today. Deb Futter, Grand Central's vice president, editor in chief, will replace Mr. Goldstein.
Mr. Goldstein has been at the imprint, which publishes one book a month (hence the name), since it started in 2006. This is the third publisher in the past three years for Twelve. In 2011, Mr. Goldstein replaced Susan Lehman, who succeeded founding publisher Jonathan Karp after he left for Simon & Schuster.
Goldstein had been with Twelve since the beginning and headed it since 2011, when he succeeded Susan Lehman. Twelve founder Jon Karp left in 2010 to run the flagship division at Simon & Schuster.
"Cary joined Twelve at its inception, and over the years, first as Associate Publisher and, for the past two years, as the imprint's Publisher, has contributed an enormous amount to the imprint's many successes," Ms. Raab wrote in the announcement. "I know you will join me in wishing Cary well in his future endeavors." According to the Associated Press, those other endeavors include a baby.
In addition to her new position, Ms. Futter, who came to Grand Central from Doubleday in 2007, will continue on as EIC of Grand Central.
"For the past 5 years, Deb Futter has done a brilliant job as Vice President, Editor in Chief of GCP, and now she will add to her responsibilities the role of Publisher of Twelve," Ms. Raab wrote. "Now, I can't wait to see what's ahead for Twelve, and feel confident that Deb will take the imprint in boldand successful new directions."