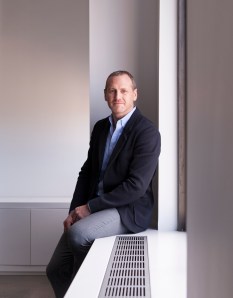 WHEN NYC SALES STAR Shaun Osher decided to open CORE in 2005, the South African native teamed up with Jack Cayre with a very specific vision in mind. "I wanted to provide an unparalleled level of service to my clients," he says. In 2006, Messrs. Osher and Cayre opened the firm's first retail office in Chelsea, and they have been aiming high—as in high-end—ever since.
To serve that high-end segment, CORE created a website that raised the bar in the industry with its outstanding photography and innovations like the first market report based on real-time data, The Real-Time Report, and a blog to which Mr. Osher personally contributes. He also created a traveling sales office to market and sell properties globally.
"To be an agent at CORE, you have to conduct yourself according to our brand integrity, culture and business model," says Mr. Osher. "We are a marketing agency first and foremost and always look to pioneer new tools and technologies to sell real estate."
The firm's rise has been fast and sure. CORE was named the No. 1 boutique real estate brokerage in New York City last year by the industry chronicle The Real Deal. And according to Mr. Osher, there are no plans to slow down. In April, CORE will open a new Upper East Side office on East 61st Street and Madison Avenue as the company plants a new flag uptown.