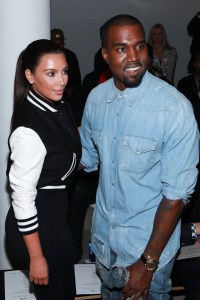 Most couples who are expecting their first child go in for nesting, but Kanye West and Kim Kardashian seem to be doing just the opposite. First, Ms. Kardashian sold her Beverly Hills home for $5 million, then Mr. West put his Hollywood Hills home on the market for $3.3 million and now, it appears, the recording artist/producer/fashion designer also wants to sell his condo at 25 West Houston Street.
Are Mr. West and Ms. Kardashian socking away cash for the baby's college fund? Pooling their resources for the renovation of the $9 Bel Air estate that they just bought? Or is selling off all your bi-coastal luxury real estate the rich "it" couple equivalent of painting the nursery?
Whatever the case, it seems that Mr. West may be having doubts about parting with his beloved New York bachelor pad.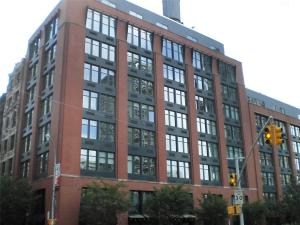 On Wednesday, Mr. West's fourth-floor Soho condo ever-so-briefly hit the market for $4.5 million. The condo, which Mr. West purchased for $1.25 million back in 2006 and combined with the unit next door, appeared for just a short time on OLR, an online listings service, before vanishing from the database that same day. Just like a celebrity power couple ducking past a scrum of paparazzi! (Although who are we kidding? Kim Kardashian never ducked past a paparazzo in her life)
Was the listing simply premature? Or did Mr. West reconsider? We can't say for sure given that Corcoran broker Tamir Shemesh, who had the phantom listing, did not return The Observer's call. But maybe the prospect—however remote—of having to stay with the Jenners at their Calabasas mansion struck Mr. West as so unsavory that he wanted to make sure he had A, B, and C back-up plans.
(Riveting though the whole "Teen Mom" moving-in-with-the-parents drama was, we highly doubt that the duo would have been faced with a decision to crash with the Jenners or live out of their fleet of Range Rovers while they waited for renovations to finish on their new mansion. The Kardashian Wests reportedly have a $50,000 a month rental in LA, and unlike Lindsay Lohan, credit cards that are accepted at all luxury hotels.)
Unfortunately, no photos were posted with the listing and the few other details were generic: oversized windows, high ceilings, a powder room. The unit was listed as a one-bedroom, though that seems awfully small for $4.5 million. City records simply describe the two units as "single residential condo unit" and "condo unit without kitchen."
Mr. West bought the condo with an LLC—KW International. In 2011, he put the condo under the name of a trustee—wealth manager Charles Willhoit.
As for the potential buyer of Mr. West's possibly-listed apartment, at least an artist in residence permits won't be necessary to move into the 2004 condo. Though "Soho 25" (as the building sometimes likes to call itself) does not lack for artists (actress Julianna Margulies is a resident) or TV show reality stars. It may lose Ms. Kardashian if Mr. West's pad sells, but there's always Padma Lakshmi in the penthouse.