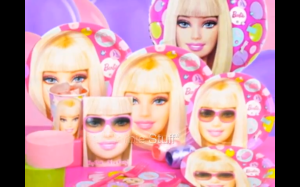 Georgia Braithwaite wanted to have a black Barbie-themed party for her fifth birthday. A pretty reasonable request if you ask us, considering the real-life Barbie Dream Houses that some of her fellow toddlers have been receiving lately.
But when her mother Karen Braithwaite went hunting for party supplies, she came up empty-handed. Although Mattel offers a range of diverse Barbie dolls, it turns out that Mattel's cups, tablecloths, napkins, banners and decorations were lacking … to say the least.
Now Ms. Braithwaite is spearheading an online petition on Change.org, calling for Mattel to offer a more multicultural range of Barbie accessories.
"Even though it seems like a small thing, featuring the white Barbie so prominently on the banners, cups, napkins, plates, party favors, and invitations, while relegating the 'ethnic' Barbies to near-invisible cameos sends a clear—and troubling—message to young girls," the petition reads.
The petition has garnered more than 2,600 signatures.
"There's a longstanding notion that little girls of color needs to have their self-image reinforced by things they see around them, and it can be really damaging to a little girl to see an image that's so far from anything she is," Ms. Braithwaite told The Observer.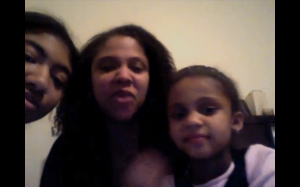 While the first black Barbie hit the stands in 1968, it wasn't until 2009 that Mattel launched its first black Barbie doll line, with dolls featuring fuller lips, wider noses and more pronounced cheekbones.
Yet despite these steps towards inclusiveness, Barbie party supplies remain whiter than the crowd at a Jon Bon Jovi concert.
"If all Barbie dolls were still blonde-haired and blue eyed it would make sense," said Ms. Braithwaite. "But they've diversified the brand so much that little girls of color have no concept of Barbie only being white."
In an email to The Observer, Mattel spokesman Alan Hilowitz defended the company's record on diversity, while expressing a willingness to engage in dialogue with consumers.
"We work closely with various partners to develop and distribute Barbie-themed products, such as party supplies, and we will be sharing this valuable feedback with them to start conversations and evaluate the business. We listen carefully to our consumers and take all feedback seriously."
While young Georgia Braithwaite might have to make do at her party next week, hopefully it won't be long before more ethnically diverse Barbies are given their rightful place on cups and tablecloths nationwide.
Come on Barbie. Let's go party.
(h/t DNAinf0)
[youtube http://www.youtube.com/watch?v=eCJXk9uAeOI]