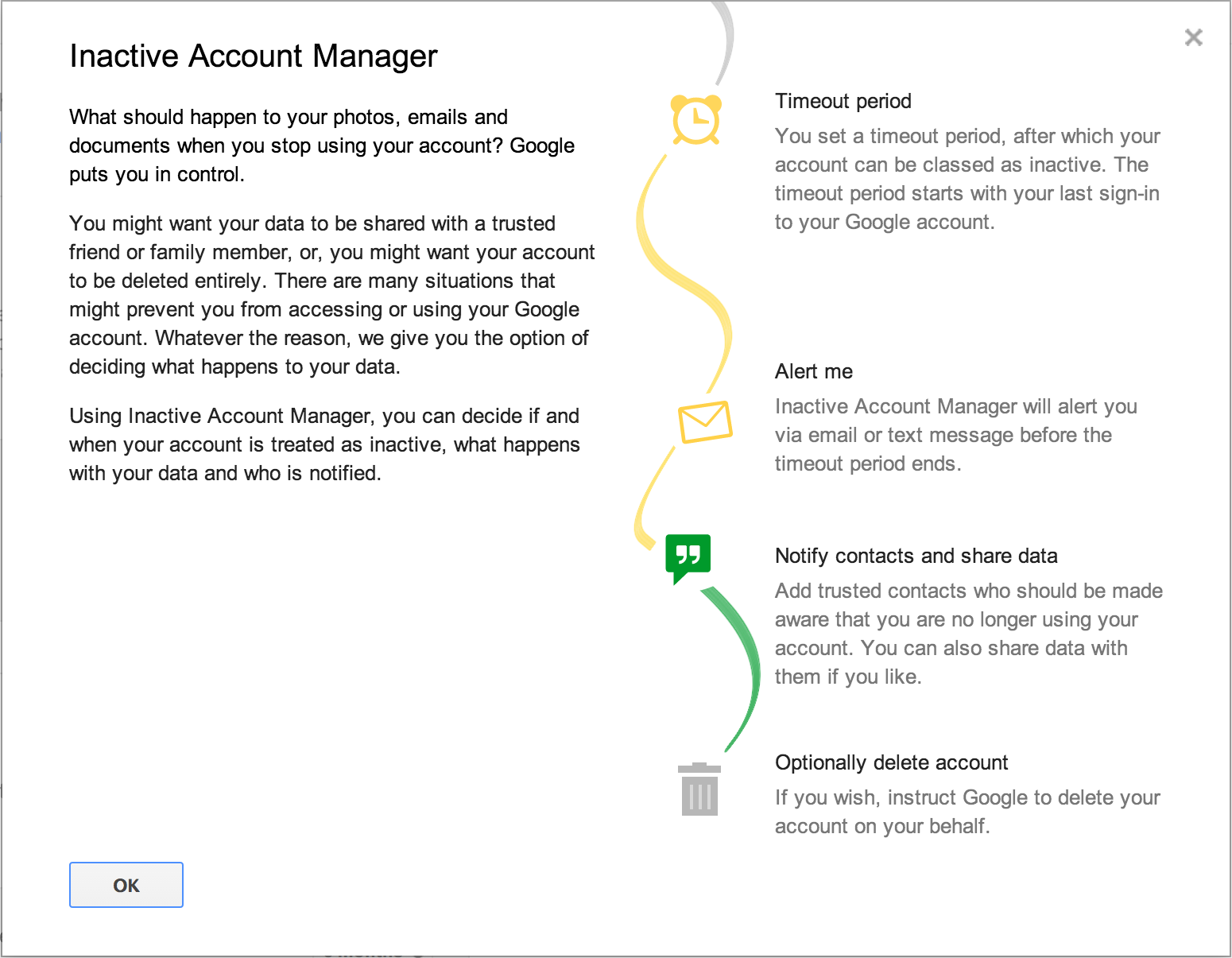 Have you ever wondered what happens when you die? More specifically, what happens to all your old Google Docs?
Well, fellow internet users, wonder no more. As of today, Google is giving users the opportunity to "plan their digital afterlife," with a new feature called Inactive Account Manager, according to their Public Policy Blog. This feature allows users to leave instructions for the management of their so-called "digital assets" after they die. So if you get bored of G-chatting and cleaning out your spam folder during office downtime, take some time to wrestle with your mortality. There's an app for that!
The account manager can be found on the Google Account settings page. From there, users can instruct Google what to do with their Gmail messages and other Google data should their accounts become inactive for a certain period of time. Users can choose a timeout period of three, six, nine or twelve months. At this point, Google will send users a text message and e-mail a secondary address to make sure they are actually dead, and haven't just, like, decided to go back to using hotmail or something (RIP, catlover1998@hotmail.com).
Once Google has verified that you are no longer of this earth, your data will either be deleted or sent to "trusted contacts." So now is the time to think long and hard about which of your cyber-buddies you want to bequeath all your worldly digital possessions too. Also doubles as a great snub for someone that you've left out of your actual will!
As the post on Google's blog reads:
"We hope that this new feature will enable you to plan your digital afterlife — in a way that protects your privacy and security — and make life easier for your loved ones after you're gone."
Ah yes. Because nothing eases the pain of losing a loved one like being sent all their old emails.