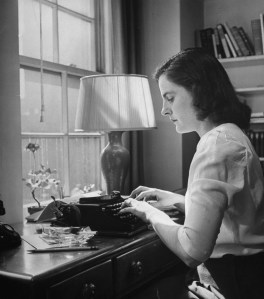 On a sunny Sunday, a roomful of would-be bohemians gathered in the basement of McNally Jackson Books to listen to Katie Roiphe, that great defender of the lost art of messy lives, Daily Beast book editor Lucas Wittmann, publisher and author James Atlas and novelist Donald Antrim answer the pressing question of our day: were writers more glamorous when alcoholism was called charm and there was no possibility of an HBO payoff, or were they just poor people who drank too much and slept with each other's wives?
The panel—part of the first Downtown Literary Festival, where literary types traipsed back and forth between Housing Works and McNally Jackson for a day of panels and readings and an eventual happy hour—suggested that while bohemianism may be dead, the panel format is alive and well.
"We are the cranky panel of this literary festival decrying decline," Ms. Roiphe explained. The idea for the panel came to her, she explained, when she hosted a group of her NYU Journalism School students in her Boerum Hill brownstone. Surveying the place, a student asked why writers had become so boring.
"Are writers trying to live like the bankers next door?" Ms. Roiphe asked, by way of introduction.
Mr. Wittmann recounted a recent dinner party where eight of the 10 writers had HBO deals (woe to the HBO-less two).
"I haven't been able to live a more bourgeois life, but I'd love to," said Mr. Antrim, the only legitimately struggling author on the panel.
"If you aren't around people who are having the same trip, it doesn't feel like bohemianism," Mr. Antrim said. "It feels like failure." But failure can look a lot like bohemianism in retrospect.
Mr. Atlas recalled a fanciful time before agents when it cost less to be poor, while Ms. Roiphe recounted the vast number of drinks Mary McCarthy used to drink (double-
digits) and the number of men she used to have sex with (three) in a single night. "Yes, Mom?" Ms. Roiphe said when the panel opened up for questions from the audience.
"Excuse me, but it seems to me there is a terrible romanticization here of what went on?" asked her mother, the novelist Anne Roiphe.
"It isn't that people wanted to be poor, it's that sometimes they were," she said. "And it isn't that they wanted to be drunk because it was a splashy thing to do, it was because they had real pain they were trying to deal with and they couldn't deal with it very well."
Hollywood, she said, was as great a lure to the Paris Review crowd of 50 years ago as the HBO deal is to the n+1 crowd of today.
"We have to be extremely careful not to use the word artist as if it's a license and you are going to be happier. You're not," the elder Ms. Roiphe said, to cheers. "You are not going to be happier as an artist than the banker is as a banker. It's just not true."
After the discussion, Ms. Roiphe, Mr. Wittman and Mr. Antrim all went out for mid-afternoon cocktails.