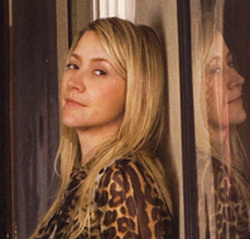 Janna Bullock, the Russian mansion flipper who washed up on the shores of Brighton Beach after the collapse of the Soviet Union, did not have much luck with 12 East 82nd Street, but she's clearly hoping for better fortune with 14 East 82nd Street. She recently listed the property for $25 million, selecting Nikki Field and Patricia Wheatley of Sotheby's International Realty as the home's listing agents (Ms. Field and Ms. Wheatley also sold 12 East 82nd).
Ms. Bullock picked up Nos. 12 and 14 in 2006, paying $14 million for the former and $12.2 million for the latter. She intended to combine the two homes into a massive 43-foot wide property, Richard Steinberg at Warburg Realty told The Observer (Ms. Bullock had promised him the listing, he said, only to give it to Ms. Field), but could never get the combo plan past the Landmarks Preservation Commission.
"Logic wouldn't let you do that!" a different broker told The Observer of the would-be combination, which involved two townhouses by two different architects, without so much as congruent window heights.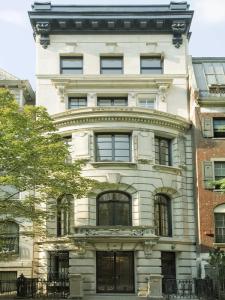 Cutting her losses at No. 12, she sold the home for $15 million earlier this year, or a measly $1 million more than she paid seven years earlier—likely not enough to cover the taxes and broker fees (not that she didn't try for $19 million).
But at No. 14, Mr. Bullock is hoping that the fates will align. Whether she can get $25 million for what is essentially a shell—albeit a beautiful shell with a "bowfront limestone façade with ornate iron grill double doors" and four walls, which is more than could be said for No. 12—remains to be seen.
Nearly every broker we spoke to was skeptical. "I bet if she got $20 million she'd take it," said one. "It's stupid," said another of the $25 million ask. "She can't get $25 million for an unrenovated house," said a third.
Part of Ms. Bullock's problem, as one source put it, is that "she doesn't renovate. She stripped the house, planning to renovate it, and then she never did it." (Of Ms. Bullock's wealth, the source speculated, "She got it from her husband"—shady Russian biznesman Aleksei Kuznetsov, currently hiding from Putin somewhere in Europe according to the latest rumors—"and then she lost it. She can't afford to do anything except sell them if she can.")
"She made money in one building," said the source—54 East 64th Street. "She sold it for $9 million more [than she bought it for]. It seems easy, real estate. Until it's not."
"I'm sure she's good at other things," the source continued. "We won't get into what."