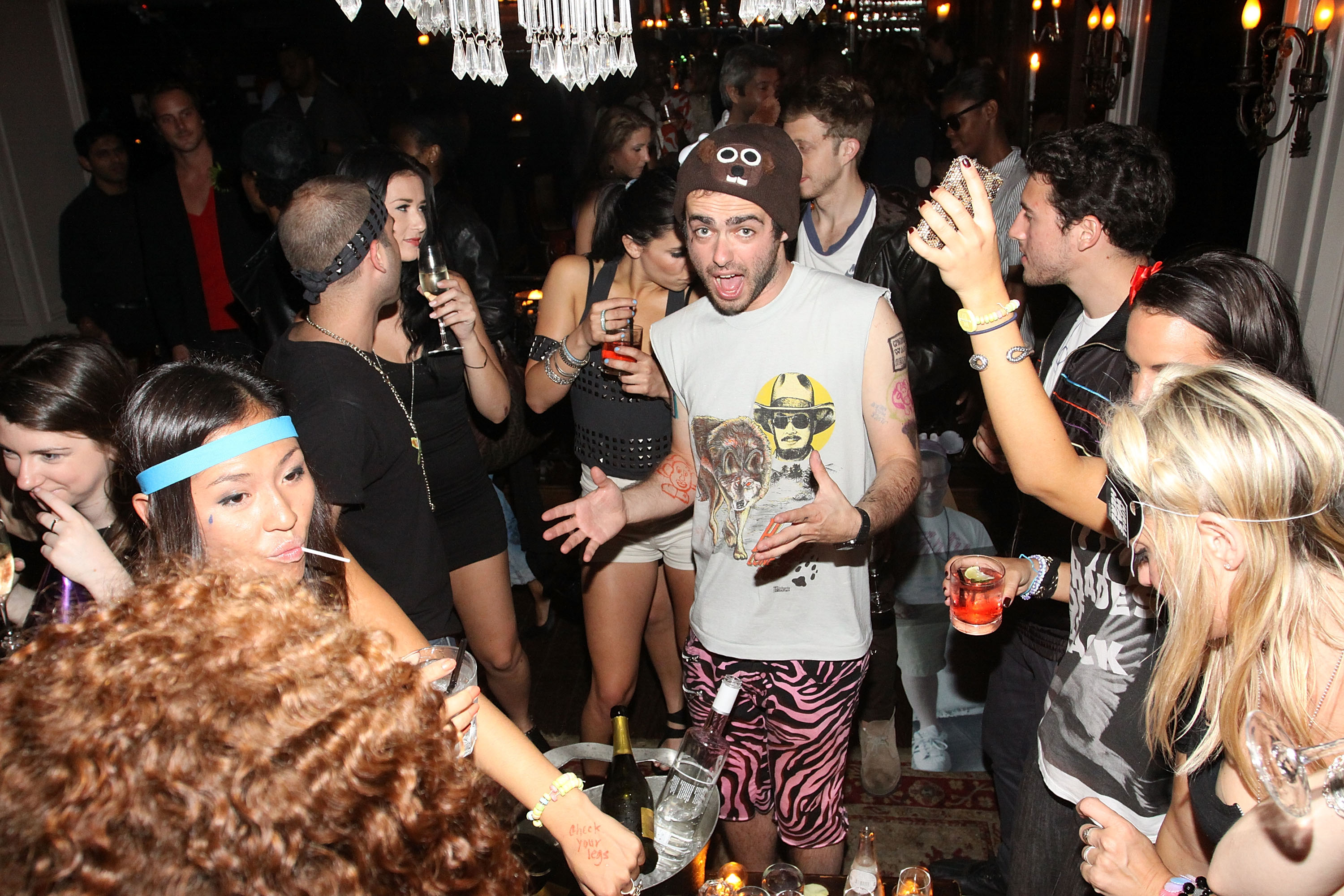 It was 1 a.m. on the Bowery, and someone wanted a picture taken.
A pair of barely dressed, plain-faced girls clutched each other, giggling, as they approached 27-year-old Kirill Bichutsky, who was perched against a wall in the VIP section of the nightclub Finale. Outside, on this Thursday in March, was a swarm of freezing 20-somethings trying to finagle their way through the door.
"Kirill, hi!" the taller of the two women shouted nervously to Mr. Bichutsky, who was identifiable by a T-shirt and a hat, both bearing the name of his website, Kirill Was Here. He held his camera, ready, in one hand.
"I think my friend wants a champagne facial …" the woman yelled, as her friend elbowed her, embarrassed, but in silent non-denial of the request to be sprayed in the face and have it captured on camera.
Mr. Bichutsky, the nearly infamous party photographer, jumped into action at their approach. "Champagne facial?" he was overheard saying, as he began asking club staffers about the possibility of acquiring a bottle, his words barely audible over the music. "Let me take your picture …"
The difference between this photo and the majority of the others on his website, is that the pair of women kept their clothes on.
But, as Mr. Bichutsky reminded us, it was only 1 a.m.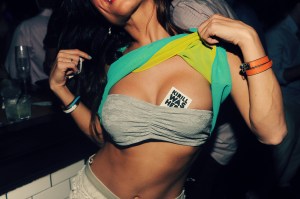 If Mr. Bichutsky's manager is to be believed, KirillWasHere.com gets approximately six million page views per month. He is paid five figures for many of his bookings, which include the Sundance Film Festival, the Super Bowl and the Ultra Music Festival. His gigs have him accompanying deejays like Tiesto, Steve Aoki and A-Trak.
All for shooting topless women.
"I'm not shooting smut," Mr. Bichutsky protested in a cab on the way to Finale. He explained that he hadn't been in the city for two months at that point, as his manager, dGi's Yoni Goldberg, had "basically priced me out of New York." Instead he had been traveling the country on the Generation Wild tour with deejays Deniz Koyu, Mikael Weermets, dBerrie and Danny Avila.
The art-school dropout seems to grasp why his critics and even some of his fans may put his website's material—nearly naked female partiers and liquor-drenched clubgoers—in the smut category.
In 2009, Mr. Bichutsky was a freelance graphic designer moonlighting as a party photographer. "I was still trying to find my way into the clubs, and it was always through the deejays," he explained. "I didn't really have a name yet, so I'd shoot anyone. Dudes, anyone, and then everyone was taking [my photos] and making them their Facebook picture."
Eventually, though, that wasn't cutting it. In April 2010, the Roxbury, N.J., native found a way to differentiate himself from other club photographers.
"One night in New York, some girl took her boobs out," Mr. Bichutsky recounted, childishly pronouncing the Os in the word boobs the way a middle schooler would. He posted the photo to his site, but not without drawing criticism. "All my friends were like, 'That's sleazy, the site is going to take a turn for the worse.' I was like, 'Fuck this. I didn't instigate it.' My job is to document the party. And then it happened again like a month later."
The aesthetic of the site went from young drunk New Yorkers to anyone willing to show cleavage who could maneuver past the velvet ropes.