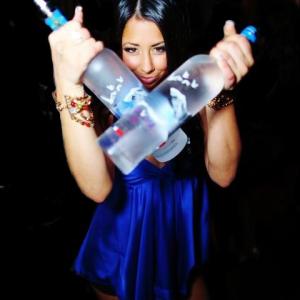 With their 300-percent liquor markups and capricious, power-wielding bouncers, nightclubs are hardly known as bastions of fairness and decency. So it should come as little surprise that they might be charging their customers illegal fees—and no, we're not just talking about the drink prices. (Seriously though, $18 for a vodka soda? What is this, prohibition?)
According to The New York Post, some of Manhattan's ritziest clubs are under investigation by the city for charging clients illegal "operations charges" of up to 22 percent.
The clubs being investigated include swanky nightlife hotspots like EMM Group's Bow, Tenjeune, Finale and SL, as well as Tao Group's Lavo, Tao and Avenue (also known as great spots to go if you're looking to get in a fight with Lindsay Lohan).
For example, Finale on the Bowery charges a five percent additional "operations fee" for booze and a 22 percent "operations fee" for bottle service. As the fine print on the bottom of the receipt reads, "This 'operations fee' is not a gratuity and is not distributed to the service staff or dancers as a gratuity."
Paying way too much money for no reason? Yeah, that sounds pretty consistent with our clubbing experiences.
The club owners claim that these fees are fair game since they are not hidden from customers. As COO of Tao Group Bill Bonbrest told the Post, "Prices and pricing policies are clearly presented to our guests before an order is placed." However, Consumer Affairs spokeswoman Abigail Lootens claims that "even if listed on a menu or receipt, surcharges are illegal in New York."
Club-goers seeking a refund have the promising option of contesting these fees with their credit card companies, who are widely known for their love of refunds and hatred of hidden fees.
So, weekend warriors, be warned–clubbing might not in-fact be the savvy fiscal investment you thought it was. That being said, when any night out holds out the irresistible promise of running in to a coked out Li-lo with happy fists, how can we resist?