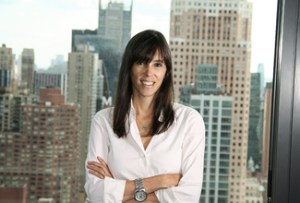 Lucy Kaylin will move up the masthead to become editor in chief of O, The Oprah Magazine. Ms. Kaylin will take the reigns from Susan Casey, who is moving back to Hawaii to work on a new book. The promotion was announced today by Hearst Magazines President David Carey.
"I am grateful to Susan Casey, whose creativity, energy and talent has taken the magazine to another level, and I am looking forward to O's 'next chapter' with Lucy Kaylin at the helm," Oprah Winfrey said, in an announcement. "She understands the mission of the magazine and certainly gets why it matters to our readers. After working with her for four years, I am thrilled she will be editor-in-chief. Lucy is smart, innovative, and a dream to collaborate with."
Ms. Kaylin came over to as O's deputy editor in 2009 from Marie Claire, where she spent three years as the executive editor and started her magazine career at Vogue before going to GQ, where she spent nearly two decades. Ms. Kaylin is also an author of two books and plans to continue contributing to the magazine.
"Lucy brings continuity, fresh energy and big ideas to a title that is already a must-read for millions of women," Mr. Carey said. "She is not only a talented writer and editor, she truly embraces and embodies Oprah's 'Live Your Best Life' philosophy, making her the perfect choice for this new role."
"O has a singular way of speaking to a vast array of women on the issues that matter to them most," Ms. Kaylin said. "I have so enjoyed being part of that conversation, and can't wait to take it even further."
Ms. Kaylin will start as editor in chief on May 6.