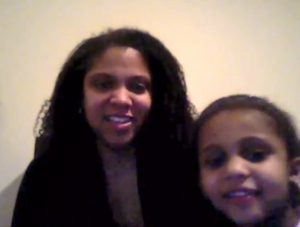 Last week, we reported on Harlem mother Karen Braithwaite's request for Mattel to produce more black Barbie supplies so that her daughter, Georgia, could celebrate her fifth birthday.
Ms. Braithwaite organized a petition, spoke to several news outlets and delivered one hell of a PR storm to Mattel's front door.
She now claims that despite her efforts, Mattel has told her they have no plans to develop party accessories featuring Barbies of color.
Ms. Braithwaite received a conference call from Mattel's VP of Communications and VP of Consumer products to set the record straight.
"It wasn't a planned conference call. They kind of called me out of the blue," said Ms. Braithwaite.
According to Ms. Braithwaite, the VPs claimed that ethnic party supplies had been rejected by the licensees who carry the products, on the basis that they would not sell well. They added that  focus groups and market research told a similar tale—and their hands were tied.
"I'm not really buying the whole 'ethnic supplies don't sell.' I'm getting a lot of feedback from the petition and from other moms that they cant find the supplies, that the stores don't carry them and when they do they get bought quickly," said Ms. Braithwaite.
In their conversation, Mattel claimed that their biggest competitors in the party supply market are Dora the Explorer and the Disney Princesses, which, as Ms. Braithwaite pointed out, are ethnically diverse. She says that they also cited Spongebob and Hello Kitty, characters who are ethnically neutral.
"I was able to make the connection quite quickly," she says. "They didn't seem to."
Mattel spokesman Alan Hilowitz said that the company's claims had been mischaracterized.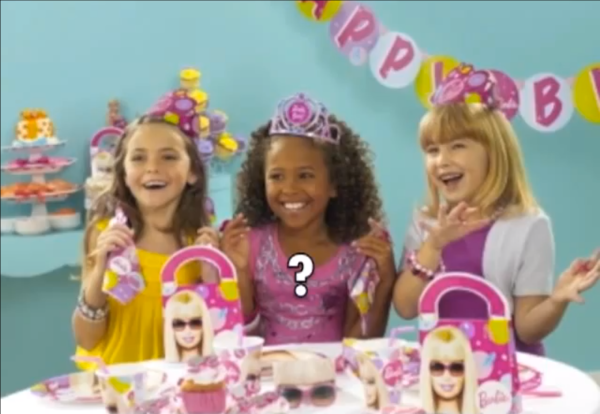 "What we said was that we are looking at how we can work with our partners to redesign a new line as the current line of Barbie party products has been discontinued," Mr. Hilowitz said in an email to The Observer. "We work closely with various partners to develop and distribute Barbie-themed products, such as party supplies, and are evaluating the business together with them. Conducting a deep exploration is critical as research will help us create what will sell and be most appealing to a cross section of consumers."
"Development of new products takes a minimum of 18 months from creative development to sell in to production to being on shelves in stores and as such consumers will not see any new product in the near term," he continued.
Ms. Braithwaite's crusade began when she went hunting for Black Barbie supplies for her daughter Georgia's fifth birthday, only to discover that the majority of Mattel's party supplies feature only images of white Barbie. She launched a petition on Change.org, calling for Mattel to offer a more multicultural range of Barbie accessories. As of this morning, had garnered more than 14,200 signatures from 20 countries.
"Even though it seems like a small thing, featuring the white Barbie so prominently on the banners, cups, napkins, plates, party favors and invitations, while relegating the 'ethnic' Barbies to near-invisible cameos sends a clear—and troubling—message to young girls," the petition reads.
Even if it takes a few years to get Black Barbie supplies on the shelves—and even if it's too late for her own daughter—Ms. Braithwaite is determined to continue fighting the good fight.
"I have so many moms with baby girls telling me, thanks to you, by the time my daughter is ready to have a Barbie party she's going to have ethnic Barbie supplies," said Ms. Braithwaite. "I can't be stopping now."