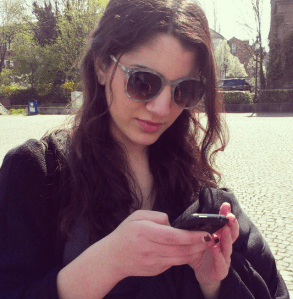 The inevitable tween regime has further secured its reign with the news that more and more messages are being sent via chat apps, eclipsing SMS for the first time. According to important new research, more than 19 billion texts are sent every day on apps such as iMessage, WhatsApp and others, compared to 17.6 billion SMS messages.
The stats are likely giving telco companies a reason to quiver. Informa estimates that the companies make $120 billion yearly from texting, but the rapidly growing sector apps could endanger that figure. By the end of 2013, the number of messages sent on the "over the top" programs are estimated to double to 40 million. Meanwhile, SMS messages are only expected to rise two billion during the same period.
Of course, the major reason people are beginning to prefer apps like MessageMe is because they're entirely free, with no cost to download or send messages. On average, users send 33 messages per day on the apps, compared to just five SMS messages.
Ted Livingston, the chief executive of tween-favorite Kik, told Financial Times that he is already starting shiva for texting plans:
"I think killing text messaging is going to be inevitable as people switch to [mobile] data plans…If I can get something that is just as good for free, rather than paying for it, I'll probably take it for free."
Let's see how true that holds when his investors start whispering about monetization.