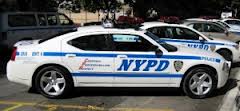 Though Brooklyn may seem like a happy hipster haven populated by vintage clothing stores and indie music venues, the borough remains New York's bloodiest.
According to an annual NYPD report released yesterday on the state of murder in New York City, 36 percent of the 419 homicides in the city in 2012 took place in Brooklyn, making it the bloodiest of the five boroughs.
Most of the 419 murders took place in north and east Brooklyn. Three eastern Brooklyn neighborhoods—East New York, Brownsville and East Flatbush—are typically considered the most dangerous areas in Brooklyn.
The number of Brooklyn victims declined slightly as compared to 2011, a year in which the borough saw 38 percent of murders. Queens, which saw 20 percent of murders in 2012 experienced a slight increase, as did Manhattan, which had 15 percent in 2012.
While Staten Island saw just two percent of murders last year, distribution can be correlated to population size. Brooklyn has the most residents of any borough (2.5 million) compared to just 470,000 in Staten Island.
The NYPD also reported that 42 percent of murders in New York were motivated by a dispute or revenge, and 57 percent were the result of gun violence. Thirty-seven percent of homicides took places between 11 p.m. and 5 a.m.
Race certainly played a role in the homicide rate. The NYPD notes that 60 percent of victims were black, though black New Yorkers make up 23 percent of the population. Of all victims, nearly 40 percent were black males aged 16 to 37, and 86 percent of those black males were aged 16 to 21 and were victims of gun violence.
Mayor Michael Bloomberg presented the NYPD's data at a press conference yesterday.  He spoke about reforming the controversial stop-and-frisk policy in New York, and remarked that teenagers in New York City are far less likely to carry handguns than teenagers in other big cities. Mr. Bloomberg called New York the safest big city in the country.
"It really is quite remarkable, the job that the NYPD and everyone else that works with them, from the public on up, is doing," Mr. Bloomberg said.