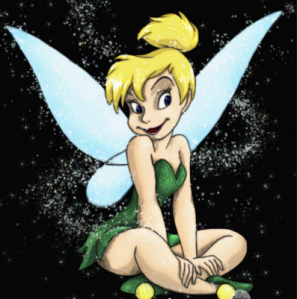 Poor Ronald Clark. All he wanted to do was, relax, crack open a Mountain Dew and watch some downloaded videos of elves, pixies, and "other fantasy creatures" doing it. Instead, the New Zealand man landed in jail.
A court in Auckland ruled that Mr. Clark's pixie porn qualifies as "objectionable material," sparking a debate in the country regarding whether or not content can be considered indecent if the animated characters appear underage. Mr. Clark said his interest in pixie and elf porn was all in good fun, and that he was simply enjoying the films based on their "artistic merit."

Mr. Clark, who faced a stronger ruling due to the fact that he previously assaulted a teenage boy, said he didn't find the hentai sexually appealing. Mr. Clark's lawyer argued that he shouldn't be held accountable since the characters in the videos "weren't even human." (Tell that to poor Tinkebell's parents.)
That wasn't a good enough excuse for his critics, including Alan Bell, a representative from an anti-child porn group. He claims hentai is basically the gateway drug of porn, and watching it could encourage people to "migrate from there to the real thing."
Bell said it had to be conceded that no child was harmed in the images' production but "it's all part of that spectrum". Cartoon images of child abuse were a "huge" problem in Japan and the practice had started finding its way into computer games, he said.
To that, Mr. Clark's lawyer simply SMDH'ed.