You are what you eat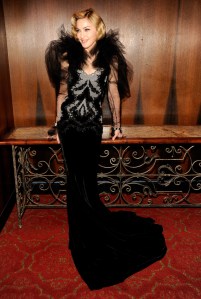 It takes more than exercise to maintain Madonna's age-defying figure. She also keeps a healthy diet—made easy by the prevalence of health food stores in the neighborhood.
"The Upper East Side is filled with amazing health food store options," Ms. Winhoffer says, although she also admits she wishes Whole Foods would open in the neighborhood. "The best green juice is the health food market on 81st and 3rd, called Natural Frontier. They have everything and are super-helpful. They always have stock of my favorite post-workout protein bars.  They have a wide selection of supplements and exotic drink selections. I am always in this store finding new imports to the market."
The employees at Natural Frontier Market report frequent sightings of Madonna's staff in their store, located just steps from the singer's mansion. "One of her staff keeps coming here," a Natural Frontier staff member tells us. "They buy the groceries."
When it comes to health foods in Madonna's neighborhood, Ms. Winhoffer is also a big fan of Candle Cafe and Juice Generation. "[It's] always fresh and quick," she says of Candle Cafe. "They make the BEST soups."
With the numerous quality restaurants on the Upper East Side, Madonna is sometimes known to venture outside her home to eat. We popped into Antonucci Cafe, a cozy Italian restaurant at 170 East 81st Street—right down the street from Madonna's mansion. Two of the restaurant's employees told us that Madonna is an occasional diner, as are some of her family members and their friends.