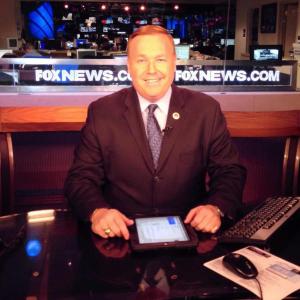 It hasn't even been a full day before Councilman Dan Halloran was arrested on corruption charges, but he's already become a political football in the mayoral race. Accordingly, former Comptroller Bill Thompson, Public Advocate Bill de Blasio and former Councilman Sal Albanese released a statements this afternoon reminding everyone about the City Council's old "slush fund scandal"–where individual legislators were caught abusing their discretionary funds–and using it to try take rival mayoral contender Council Speaker Christine Quinn down a notch.
"These charges are extremely troubling, particularly because they involve the use of taxpayer dollars to advance corruption," Mr. Thompson declared. "These most recent developments are the latest in a history of corruption and a broken system that, despite claims to the contrary, has clearly not been adequately reformed under the Speaker's leadership."
Mr. de Blasio and Mr. Albanese also linked today's big story to the biggest one of last week—The New York Times profile of Ms. Quinn's aggressive personality and claims that she pulled member item funding for political retribution.
"Sadly, today's news is the latest in a long line of wrong and improper use of discretionary funds. To restore the public trust, we need a real investigation into this troubling pattern of abusing taxpayer dollars for political gain," the public advocate piled on. "We've heard reports that discretionary funds were used to punish Council Members for political purposes. We've even seen some Council Members go to jail for illegally using these funds. The system is clearly broken, and it's time for real reform."
Ms. Quinn's spokesperson, Jamie McShane, did not take kindly to these sorts of attacks, however, calling them "mudslinging of the worst kind." He further pointed to the head of a local good-government group, Citizens Union, who today said Ms. Quinn's reforms would have prevented Mr. Halloran from abusing his discretionary funds as federal prosecutors allege he was intending to do.
"This is the height of political opportunism and mudslinging of the worst kind," Mr. McShane wrote in an email. "As Dick Dadey of Citizens Union said today, Speaker Quinn's new safeguards would have prevented Council Member Halloran from succeeding in his alleged scheme. Bill Thompson and Bill de Blasio should know better."