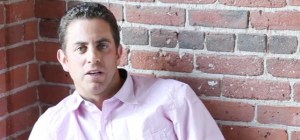 A tipster contacted Betabeat to let us know that Ben Fischman, the founder and longtime CEO of lifestyle and fashion ecommerce site Rue La La, had stepped down from his role. A press release obtained by Betabeat confirms the news: Mr. Fischman will be replaced by Steve Davis, Rue La La's president.
"We founded Rue La La five years ago to offer consumers the most engaging online retail experience, and I leave the company in the hands of Steve and a brilliant team who share and will continue that  vision," Mr. Fischman said in the release. Rue La La declined to elaborate further on the reason for Mr. Fischman's departure.
Rue La La is a members-only shopping site that raised a total of $22 million in January 2012, shortly after laying off 60 people.
This is a developing story. Updating…
If you know anything about this executive shuffle, you know what to do: tips[at]betabeat.com