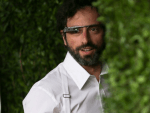 That Sergey Brin sighting amid the hedgerow at Vanity Fair's Oscar party must have gone to the glossy's head. Today, they attempted to catalog "Silicon Valley's Most Stylish."
Try as Jack Dorsey might with his "modified Mandarin collars," this is a crowd that once compared its colorful sock flair to boardroom "gang signs," so the bar was already low–especially considering that the New York Times already marked and tagged the every pair of Louboutins in the Bay Area.
But VF.com still managed to leave us aghast for one very troubling reason:
This photo of Marc Andreessen disrupting Dockers.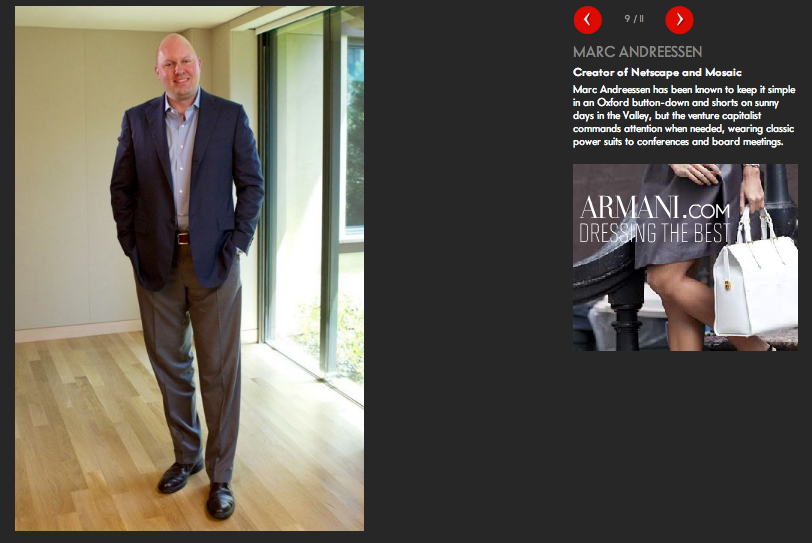 @samfbiddle dude looks like a real estate agent trying to sell me the house that he's standing in.

— Gary He (@garyhe) April 4, 2013