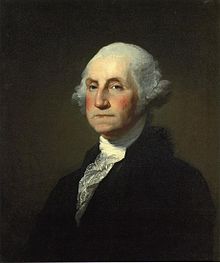 At a June 4 sale from "The Library of a Distinguished American Book Collector," Sotheby's New York will have seven books from George Washington's Mount Vernon Library, each signed by the president.
It is, according to Sotheby's "the largest group of books from Washington's library to appear in a single auction since the Bishop John Fletcher Hurst sale in 1904." Included will be a copy of Jonathan Swift's The Beauties of Swift.
The sale has 250 lots and is expected to bring in $5 million.