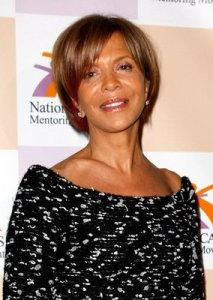 Sylvia Rhone may have grown up in Harlem and made her career managing hip-hop and R&B acts, but the music mogul prefers to come home to a Downtown address at night.
And Tribeca is about as far downtown as a luxury condo-seeker can get. Ms. Rhone just sealed a deal on a three-bedroom, 3.5-bath spread at the warehouse-to-condo conversion 250 West Street, city records show. She was so taken with the place that she dropped $4.32 million on it—a few thousand more than the $4.25 ask—buying the unit from the developer, former Plaza Hotel-owner El Ad.
The condo, listed by Erica Miller at Cantor and Pecorella, boasts a roomy 2,500 square feet of space and has a joint living/dining room that looks out onto the Hudson River (which overflowed its banks during Hurricane Sandy and delayed the building's move-in date). On the bright side, Ms. Rhone will have a pristine view of not only the river, but of the suburban New Jersey towns that help line her pockets ("you're seeing more white kids at a hip-hop show than black kids," she recently told The Hollywood Reporter).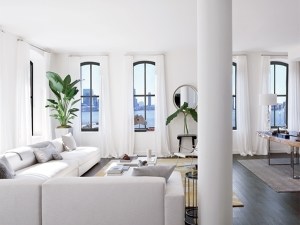 Ms. Rhone clawed her way up through the music biz, starting out as a lowly secretary at Buddha Records, and has since been associated with names like Atlantic, Motown and Cash Money—something Ms. Rhone apparently takes very seriously.
Despite her black music bonafides, Ms. Rhone started out working in a different cash money-related field—high finance—earning her bachelor's degree from Wharton in economics and then landing a job at Bankers Trust. This may explain her banker sensibility when it comes to real estate—she's moving from a penthouse at 377 Rector Place in Battery Park City that she sold to Hermès CEO Robert Chavez last year for $4.9 million.
Along with her new condo, Ms. Rhone also has a new job. She is now head of her own label, Vested in Culture, which she launched through a joint partnership with Epic Records and its new chairman and CEO, L.A. Reid, possibly signaling an end to the sometimes-icy relations between the two most powerful figures in black music.