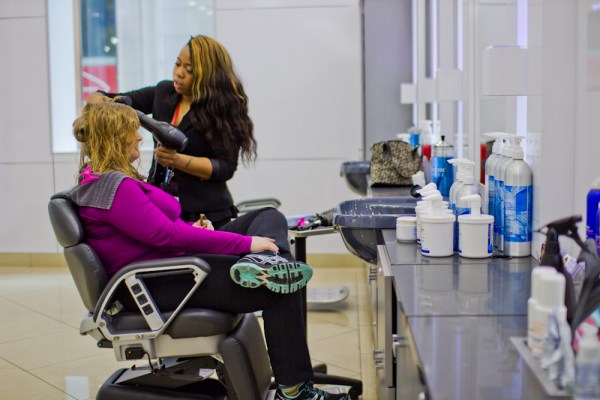 It's not every weekend that Kerri Gristina, a schoolteacher living in the Bronx, manages to round up her three daughters and load them into the car for a Manhattan outing. When she does, she'll take them to a Broadway play, to a museum or just to frolic around Central Park. But no matter what else they do that day, the busy mom always manages to carve out some time for one special stop along the way.
"They have natural options, organic options," Ms. Gristina, who writes a blog called Raising Three Savvy Ladies, told The New York Observer of her favorite place to buy beauty products in NYC. "It's like a designer store. Maybe it costs more, but having more variety is worth it."
No, it's not the Laura Mercier or Bobbi Brown counter at Bergdorf's. Ms. Gristina's guilty primping pleasure is Duane Reade.
Seriously.

"I can't always go to a Sephora with three kids," she said, praising the chain store's LOOK Boutiques, where quickie makeovers are provided for free by professionals. "At Duane Reade, I can still get a mom moment—a me-time moment."
And Ms. Gristina isn't the only one singing hymns at the altar of the mega-chain. "I have been in NYC less than a month and they recognize me when I go there. It's like Cheers. It's awesome," reads one recent Yelp review. "A girl I dated once called Duane Reade her secret lover for all that he provided for her," another enthusiast wrote about the franchise's 42nd Street location. "At first a joke, I started to get jealous after a while."
"They really are like a literal urban oasis," said Mary Elizabeth Williams, a culture writer at Salon who has spent the past two years battling stage IV melanoma. "They have this neutral quality of an airport lounge," she told The Observer. "When you're in a real crisis moment of your life, the mundane becomes the most important."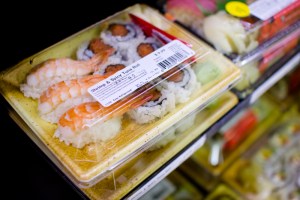 But Duane Reade has done more than just master the mundane. This is a drugstore whose flagships offer everything from sushi and fro-yo stations to juice bars and in-store nail and hair salons. If you need assistance, you can ask a hologram floor greeter. Or you can help yourself at the digital makeup counter, where, via a computerized snapshot of your face, you can see what new products would look like without ever having to use a tester.
The 40 Wall Street location in particular, which opened in 2011, resembles a futuristic shopping mall or an underground Japanese city more than a place to pick up prescriptions. The reaction to a chain store opening in a landmark location could have gone either way, but this ribbon-cutting proved an unmitigated success: customers loved it, the store won a prestigious design award, and the critics were raving. The New Yorker and Women's Wear Daily both gave the store high marks, but really, the litmus test was the fact that such publications wrote about the opening of a franchise drug store in the first place.
The party thrown for the opening of the 40 Wall Street flagship—attended by bloggers, journalists (The Observer included), design students and busy attorneys alike—wasn't just a game-changer. It was a mood-changer.