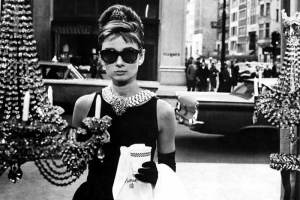 A little piece of New York society is moving to Russia.
Truman Capote's typed manuscript of his classic 1958 New York novella Breakfast at Tiffany's, which tells the story of a young New York socialite in the 1940s, was sold in an auction to a Russian billionaire for $306,000.
The manuscript comes complete with the iconic author's original handwritten annotations. The most striking note in the manuscript's 84 pages is the protagonist's name—from "Connie Gustafson" to the now legendary "American geisha" Holly Golightly.
Amherst, N.H. based auctioneer RR Auction originally offered the manuscript for $250,000. It was in good company—the manuscript was auctioned off alongside a 1954 Marilyn Monroe film and items signed by Humphrey Bogart and Judy Garland, among other members of the 20th century Hollywood elite.
According to the Independent, the seller of the manuscript, who remains anonymous, has ties to a "very famous" autograph collector in New York. Bobby Livingston, vice president at RR Auctions, told the Associated Press that the manuscript is "obviously quite a treasure, quite a find for us."
The lucky winner who gets to take the original Holly Golightly home is billionaire Igor Sosin. Mr. Sosin plans to display his treasure in Moscow and Monaco.