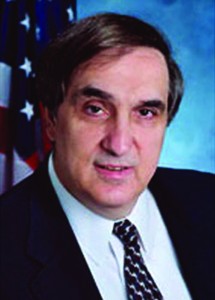 His opponents have announced a protest outside of his first City Council fund-raiser tomorrow, but Assemblyman Vito Lopez told Politicker he's not rattled by their efforts.
"It seems like they're putting a lot of time and energy into preventing me from running, even though I haven't yet decided to run," Mr. Lopez, the ex-Brooklyn Democratic Party boss facing allegations that he repeatedly sexually harassed staffers, explained earlier today. "You wonder–they're a reform group–why would they want to spend energy to prevent somebody from running in an election? That doesn't seem like reform."
The reform group on Mr. Lopez's mind is the New Kings Democrats, who are organizing the protest along with the National Organization for Women and labor unions. The Democratic club, backing Mr. Lopez's potential rival Antonio Reynoso, has taken a proactive and visceral approach to deter Mr. Lopez from running for the north Brooklyn seat. For example, they recently launched a "Molester-Free Zone" campaign against him.
Mr. Lopez, who has denied the sexual harassment allegations, nevertheless vowed to continue his campaign efforts with a series of fund-raising events over the next 5 to 6 weeks, the outcome of which will help determine whether commits to the bid. He further claimed to have lined up the support of 275 community leaders and residents so far.
"People have a right to protest, but I also believe people have a right to run an election," Mr. Lopez argued. "If I do run, the voters of the district should decide, not outside interest groups."