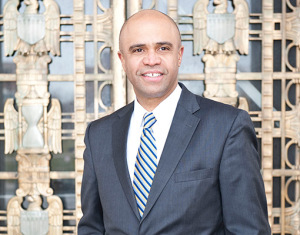 Mayoral candidate Adolfo Carrión Jr. raised just $18,000 over the latest fundraising period, his campaign announced on Monday.
Mr. Carrión, who is running on the Independence Party ticket, still has more than $530,000 cash on-hand–enough to keep him in the race. But the total, raised from March 12 through May 11, is less than the numbers put up by many City Council candidates and is a sure a blow for the former Bronx Borough President's bid for the top job in City Hall.
"Mr. Carrión made a choice to buck the traditional path to City Hall and the old political playbook. Our fundraising this period reflects the challenges that exist for independent campaigns," the campaign said in a statement.
"It demonstrates just how many donors still view our politics as a two-party proposition and the concern some have about the political consequences of giving to an independent campaign. We aim to change that dynamic and remain confident that as the primaries in the Democrat and Republican Parties seek to divide the electorate," they added. "We are paying our bills, building our team, beginning voter contact and doing all the things we need to do to at this point in the campaign. It's a marathon, not a sprint."
Some political observers, however weren't quite so confident in Mr. Carrión's path now. One, Baruch College professor Doug Muzzio, said the numbers were a serious problem for the candidate.
"Fughedaboudit," he said via email. "Can't raise money = no shot."
Candidates across the city have until Wednesday to submit their fund-raising and spending information to the New York City Campaign Finance Board.
Correction: An earlier version of this post misstated the starting date of the latest filing period.