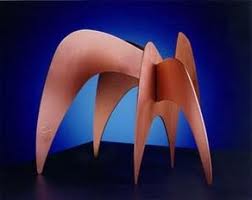 The American Society of Magazine Editors held its annual award ceremony tonight at the New York Marriott Marquis in Times Square. They gave out elephant-shaped statues to magazines and everyone clapped.
New York magazine got the Ellie for Magazine of the Year, which they can add to the award they won yesterday for Cover of the Year (that aerial shot of a half blacked-out city during Hurricane Sandy was pretty good). Some magazines just have it all!
But there were other winners, too. Although none was very surprising, The New Yorker failed to nab a single statue, despite some nominations.
The Atlantic, New York and Texas Monthly each won two awards and National Geographic won four (two for digital media). Speaking of which, two digital-only publications won awards–Pitchfork nabbed the prize for General Excellence, Digital Media, and Slate, not counter intuitively, got the award for Columns and Commentary. Mother Jones won the video award for the "Full Secret Video of Private Romney Fundraiser" (remember that whole 47 percent thing that may or may not have helped re-elect Barack Obama?). The Paris Review won in the category of "Literary, Political and Professional Magazines" and Vogue won the "Service and Fashion Magazine" category.
Full list below:
NATIONAL MAGAZINE AWARDS 2013 WINNERS
18 Magazines Receive Ellies

Magazine of the Year
New York
Adam Moss, Editor in Chief
Ben Williams, Online Editorial Director

May 28, October 22 and November 12 Print and iPad Editions
nymag.com

General Excellence, Print:

News, Sports and Entertainment Magazines
National Geographic
Chris Johns, Editor in Chief
October, November and December

Service and Fashion Magazines
Vogue
Anna Wintour, Editor in Chief
March, September and December

Lifestyle Magazines
Martha Stewart Living
Martha Stewart, Founder
Gael Towey, Chief Creative and Editorial Director
Pilar Guzman, Editor in Chief
April

Martha Stewart, Founder and Chief Creative Officer
Pilar Guzman, Editor in Chief
May and November

Special-Interest Magazines
Outside
Lawrence J. Burke, Chairman p xand Editor in Chief
Christopher Keyes, Vice President and Editor
March, October and November

Literary, Political and Professional Magazines
The Paris Review
Lorin Stein, Editor
Spring, Fall and Winter

General Excellence, Digital Media
Pitchfork
Mark Richardson, Editor in Chief

Design
TIME
Rick Stengel, Managing Editor
July 30, November 19 and December 31, 2012/January 7, 2013

Photography
National Geographic
Chris Johns, Editor in Chief
August, September and December

Feature Photography
W
Stefano Tonchi, Editor in Chief
"Good Kate, Bad Kate," by Will Self; photographs by Steven Klein
March

Single-Topic Issue
Saveur
James Oseland, Editor in Chief
The Mexico Issue
August/September

Magazine Section
New York
Adam Moss, Editor in Chief
Strategist
May 28, October 8 and October 22

Personal Service
Los Angeles
Mary Melton, Editor in Chief
"The New Face and Body of Plastic Surgery in L.A."
October

Leisure Interests
Wired
Chris Anderson, Editor in Chief
"How to Be a Geek Dad"
June

Website
The Atlantic.com
James Bennet, Editor in Chief
Bob Cohn, Editor, Atlantic Digital

Tablet Magazine
National Geographic
Chris Johns, Editor in Chief
Lisa Lytton, Director, Digital Editions
May, November and December iPad Editions

Multimedia
National Geographic
Chris Johns, Editor in Chief
"Cheetahs on the Edge," November iPad Edition

Video
Mother Jones
Monika Bauerlein and Clara Jeffery, Editors
David Corn, Washington Bureau Chief
James West, Producer
"Full Secret Video of Private Romney Fundraiser," September 18

Public Interest
Texas Monthly
Jake Silverstein, Editor in Chief
"Mothers, Sisters, Daughters, Wives," by Mimi Swartz
August

Reporting
GQ
Jim Nelson, Editor in Chief
"18 Tigers, 17 Lions, 8 Bears, 3 Cougars, 2 Wolves, 1 Baboon, 1 Macaque and 1 Man Dead in Ohio," by Chris Heath
March

Feature Writing Incorporating Profile Writing
Texas Monthly
Jake Silverstein, Editor in Chief
"The Innocent Man: Part I," November, and "The Innocent Man: Part II" December, by Pamela Colloff

Essays and Criticism
The Atlantic
James Bennet, Editor in Chief
Scott Stossel, Editor
"Fear of a Black President" by Ta-Nehisi Coates
September

Columns and Commentary
Slate
David Plotz, Editor in Chief
Three columns by Dahlia Lithwick: "It's Not About the Law, Stupid," March 22; "The Supreme Court's Dark Vision of Freedom," March 27; and "Where Is the Liberal Outrage?" July 6

Fiction
Harper's Magazine
Ellen Rosenbush, Editor
"Batman and Robin Have an Altercation," by Stephen King
September