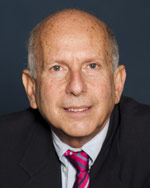 After a New York Post reporter sent a confidential email inquiry to Gov. Andrew Cuomo's office, the Cuomo administration released the email to other journalists, reports the Associated Press.
This comes on the same day that The Washington Post revealed that the Department of Justice had snooped on a Fox News reporter's private emails, and only a week after the AP reported that the DOJ had surreptitiously obtained their reporters' phone records, making it an easy addition to the government versus press narrative. Three, after all, is a trend.
But on closer inspection, the situation in Albany seems less All the President's Men and more Mean Girls. The AP story notes that Mr. Dicker and Mr. Cuomo "have had a rocky public relationship" which is an understatement.
The two were the best of friends for much of Mr. Cuomo's time in Albany. Mr. Dicker regularly praised Mr. Cuomo in his Post column, interviewed him on his radio show, and even planned to write a his biography. Until earlier this year, that is, when they had a nasty falling out over Cuomo's support of aggressive gun control measures.
Soon, Mr. Dicker was trashing Mr. Cuomo in the Post and Mr. Cuomo was boycotting Mr. Dicker's radio show. Then Mr. Cuomo decided to write his own memoir, which killed Mr. Dicker's planned book deal.
Releasing Mr. Dicker's email to his competitors is just Mr. Cuomo's latest attempt to humiliate his frenemy.