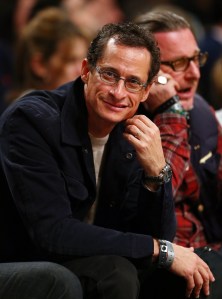 Many had expected Anthony Weiner's quarterly campaign finance filing to reveal additional information about his efforts to ramp up a highly-anticipated mayoral bid, but the former congressman's report ended up showing very few additional details.
Unlike his previous filing in March, where Mr. Weiner paid more than $100,000 for polling and research, all of his latest expenditures are humdrum affairs. He spent $37.94 to help embed his policy ideas book online, for example, and $5,000 to Jessica Provenz, a New Jersey playwright, to help him write it. Other than that, Mr. Weiner has been maintaining his campaign office, phone line and a website. No new staff hires, outside of the already-known Ms. Provenz, appear to have been made. The total spent: Just over $12,400.
Additionally, no campaign contributions were collected in this period, leaving another possible sign of his intentions silent.
It should be noted that the new filing states that Mr. Weiner spent $75,131–but, in fact, most of that money was spent back in 2010. The spending was reported as part of the current filing at the request of the city's Campaign Finance Board, which had requested the missing documents as part of its pre-election audit process, a spokesman said.
Update (12:11 p.m.):
Mr. Weiner declined to comment on the spending or the status of his campaign, saying he didn't "have anything to add" other than a technical explanation of why the 2010 items had been included in the filing.
Additional reporting by Jill Colvin.