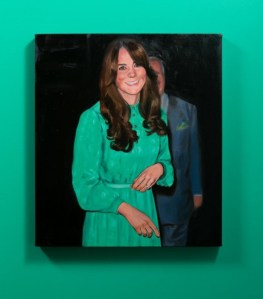 Artadia announced today that Meg Cranston will receive the 2013 Artadia NADA New York Award for her presentation at this year's fair, at the booth of New York's Fitzroy and Newman Popiashvili galleries. The award comes with a $4,000 unrestricted cash prize that is funded by Artadia and NADA.
Lia Gangitano, the founder and director of Lower East Side nonprofit Participant Inc., and Daniel Byers, a curator at the Carnegie International Carnegie Museum of Art who is co-organizing the 2013 Carnegie International, served as jurors for the prize.
"The booth made a strong statement," Ms. Gangitano said in a statement released to press, "and we're thrilled that Meg is the recipient of Artadia and NADA's generous support."
Artadia awards unrestricted grants to artists in various U.S. cities throughout the year, and has recently begun presenting a prize at NADA. At NADA Miami Beach in December, Margaret Lee received the award.