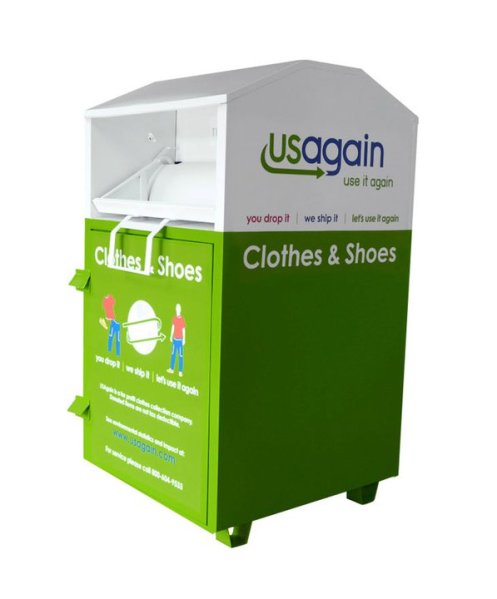 Bay Ridge residents are falling apart at the seams over a slew of clothing collection bins.
The enormous  metal receptacles for used clothing have been popping up along Bay Ridge's sidewalks, causing protests from residents and community leaders who believe that the bins are unsafe and unattractive.
"They're popping up all over the place, and the stuff ends up piling up outside of them," Pam Pazarecki, owner of PC's Bar and Grill on Fifth Avenue told The Brooklyn Paper. "They're a huge problem for the avenue aesthetically, and most importantly, they're illegal."
Community Board 10 district manager Josephine Beckmann told The Observer that she has been receiving call from residents who are unhappy about the collection bins blocking the sidewalks. Ms. Beckmann said that this problem isn't something new to the city.
"The problem was city wide and the city council enacted legislation that said that they were no longer legal," Ms. Beckmann said, pointing to the fact that they cause "sidewalk obstruction."
Three of the corporations who have placed their bins in Bay Ridge, Spingreen, Green Tree, and USAgain, said that they pay shopkeepers to put the bins in front of their stores and that they make a profit off of the clothing their receive. While the companies do donate the some of the clothing, they sell most of the rest.
The Department of Sanitation has notified each of these companies that the bins are places illegally. They have been given 30 days to remove them before the bins are removed for them.