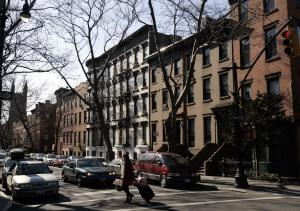 What's in his bottle?
Entrepreneur Peter Shapiro, owner of Brooklyn Bowl and former owner of Wetlands in Tribeca, wants to turn a Gowanus warehouse a rock and roll preschool and bar.
Mr. Shapiro, a father of two, plans to call the space The Rock and Roll Playhouse and have it play host kiddies in the day and parents by night.
The day program would include classes to help young children learn about music and its history, offering classes such as "Beatles for Babies" and "Drawing Rock and Roll," according to the project's website.
At night, the location would be used for low-key music events as well as a bar (because who wouldn't need a drink after a day of teaching three-year-olds).
While Peter Shapiro denies that his kid-friendly location will become his next night club venture, some Gowanus residents are still unsold. "It's really a loud nightclub in the middle of a residential block," Gowanus resident Ari Shapiro told the NY Daily News. 
Ari Shapiro, unrelated to Peter Shapiro, is a founding member of We are Gowanus, a group created to oppose the project. The group wants Playhouse to stay alcohol free. Some of the members believe the kid-friendly aspect is simply to disguise the creation of another night club.
Whatever happens, one thing's for sure: the Playhouse will be serving everyone 21 (months) and up.