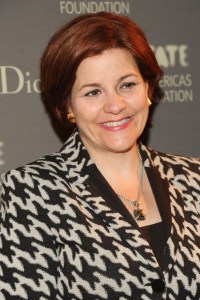 City Council Speaker Christine Quinn is throwing her weight–and campaign resources–behind City Council candidate Antonio Reynoso in an effort to keep disgraced Assemblyman Vito Lopez from wining a seat on the council.
Ms. Quinn's campaign announced the launch of a "Women for Reynoso" campaign Friday, which will "rally women throughout New York in support of Antonio Reynoso and to make sure that Vito Lopez's career in government comes to an end."
"We must ensure that Vito Lopez never sets foot in City Hall," she said via a campaign spokesman. "I call on every elected official and every candidate running to rally behind Antonio to stop Vito Lopez."
According the spokesman, the campaign will focus on gathering volunteers to make calls and knock on doors as well as holding low-dollar events to raise money. It also plans to hold large rallies with prominent women in the district and city-wide.
It wasn't immediately clear who would foot the bill for the efforts. But the decision follows through on a threat Ms. Quinn made months ago to do everything in her power to make sure Mr. Lopez doesn't win.
On Thursday, Ms. Quinn told reporters she was "nauseated" by the allegations in the damning report released earlier this week that describes Mr. Lopez's repeated alleged inappropriate conduct with young female staffers, including frequent demands for massages, requests to wear revealing clothing, and invitations to spend the night in hotel rooms.
Mr. Quinn–and scores of others–called on Mr. Lopez to resign immediately and drop his council bid. Instead, on Friday morning, he announced that he plans to resign from the Assembly at the end of the current legislative session to launch his council bid.
"I expect to run a vigorous campaign on the issues facing the citizens of my community and hope to continue to serve them as a member of the City Council," he said in a statement. "I believe that the voters of the community should decide who should represent them."
Ms. Quinn's campaign is not the first launched to block Mr. Lopez. Only hours after the news broke that he had registered a campaign account, the New Kings Democrats launched a campaign, complete with urgent fliers urging residents to keep the City Council a "MOLESTER-FREE ZONE."
Mr. Reynoso did not immediately respond to Ms. Quinn's effort, but released a statement earlier urging Mr. Lopez to drop his bid.
"By virtue of his repeated sexual misconduct and criminal activity, Vito Lopez clearly does not deserve to hold public office," he said in the statement. "The bottom line is this: a publicly condemned criminal does not deserve the public trust, nor the privilege of representing Brooklyn and Queens in the City Council or the State Assembly. He must drop his campaign immediately, and begin looking for ways to right the wrongs he has inflicted on the people of this city."