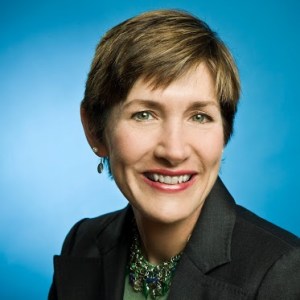 Cyndi Stivers is leaving The Columbia Journalism Review, where she was editor in chief, to become as editor in chief of AOL.com, AOL's Chris Grosso announced in a blog post this afternoon. In her new role, Ms. Strivers will be in charge of editorial and programming across the AOL homepage, all associated apps and syndicated feeds.
"As we evolve AOL.com as a content destination, we will look to Cyndi to ensure the site showcases the most compelling stories relevant to our viewers and drive a distinctive editorial voice," Mr. Grosso wrote. "We'll also be relying on her creativity to help us ignite our live programming and add more opportunities for visitors to engage with each other around our content."
The hire marks AOL's ongoing efforts to regain a dominant role on the Internet.
"AOL's been around a long time, but if you think of it as a place with the little discs and dial-up, you're going to be missing a lot," Ms. Stivers told AdWeek about the new position. "There will be a lot of exciting stuff going on at the home page, and there's a lot of stuff that can be surfaced better, too."
Susan Lyne, CEO of AOL's Brand Group, has worked with Cyndi twice before. In her words: "I know first hand that Cyndi will bring world-class editorial leadership and creative thinking to this role with AOL.com. Our entire stable of brands will benefit from her management of the homepage's reach to help drive network wide events to showcase everything AOL has to offer."
"Adding a talent like Cyndi to the AOL.com team is an exciting moment for our brand," says Francis Lobo, President of AOL Services Group. "Her expertise will ensure we continue to provide compelling content and experiences to the millions of people that enjoy AOL.com."